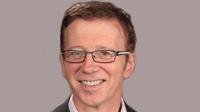 White Clarke Group, the global provider of end-to-end finance software, has launched a new fully cloud-hosted version of its award-winning CALMS software platform.
The software offers a complete lifecycle credit processing and administration platform for the automotive, consumer and equipment finance industries.
Through its new partnership with Amazon Web Services, White Clarke Group has improved its cloud hosting capabilities and is now able to offer greater flexibility and limitless scalability to clients.
The CALMS software platform is currently used by leading banks, captives and independent finance companies around the world.
Brendan Gleeson, group CEO at White Clarke Group, said: "White Clarke Group is extremely pleased at being confirmed as an Amazon Web Services Partner.
"We have always focused on delivering the best solutions possible to our customers and we feel that this accreditation really confirms our enhanced processes and capabilities on AWS."
White Clarke Group employs around 600 people, with offices in the USA, UK, Canada, Australia, Austria, Germany, India and China.
Clients include GM Financial, Toyota Financial Services, Volkswagen Financial Services, Daimler Financial Services, Ford Credit, BMW Financial Services and Fiat Chrysler Automobiles.