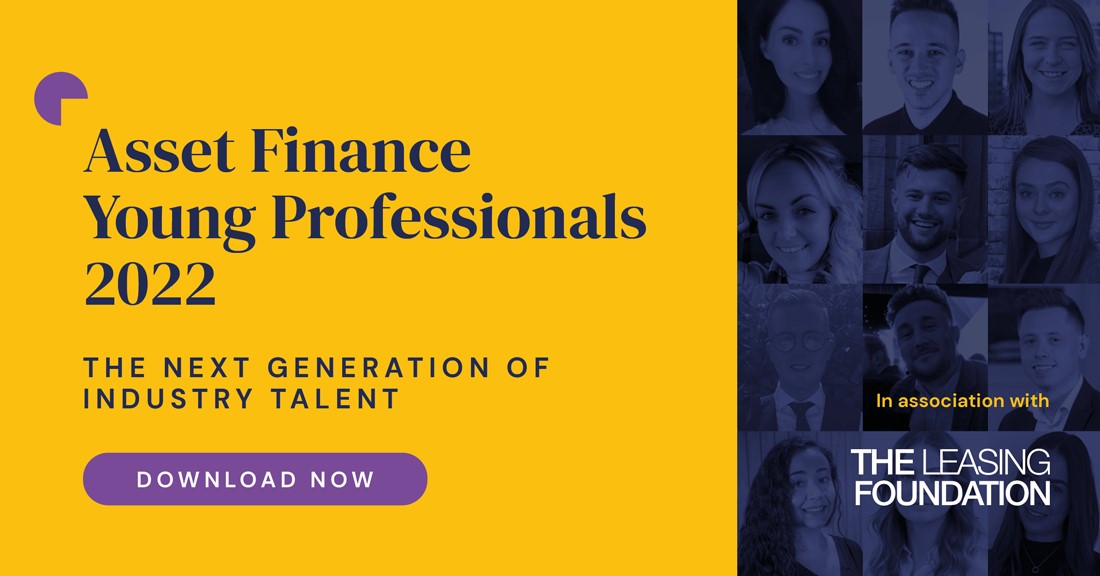 The asset finance industry is dedicated to helping young professionals build their careers and, in turn, they can help the industry develop and navigate the stormy and challenging times ahead.
It is a thriving purposeful community full of networking opportunities, where you can establish valuable relationships and find support and guidance to expand your industry knowledge and help with career progression.
The Asset Finance Young Professionals Report 2022 provides a look at the changing mindset and culture within the asset finance industry which is helping to attract the next generation of talented young professionals.
The report gives an overview of Leasing Foundation initiatives within the UK asset finance market, focusing on networking, innovation, and diversity and inclusion, to help foster, develop and retain the young talent that is the future of the industry.
In support of the young asset finance professionals, the Leasing Foundation was pleased to announce the 30 Under 30 winners of 2022 at the Asset Finance Connect 2022 Conference on 5th December. The complete list of winners with accompanying profiles can be found in this guide.
Download your copy of the Asset Finance Young Professionals Report 2022 by clicking the button below.