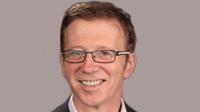 Analysis of the Asia Pacific region in a new report has revealed the countries which offer the greatest potential for future growth in the auto and equipment finance industry.
The White Clarke Group Asia Pacific Auto and Equipment Finance Survey shows widely differing outlooks for individual countries.
Among established markets, the greatest growth will come from two of the biggest regional economies of China and India.
China
China in particular stands out for delivering very high growth for a large, established economy, with industry experts predicting asset finance will rise more than 20% during 2017.
Motor finance, healthcare and construction are all expected to perform well throughout 2017.
India
India is a strong growth market for asset finance, with demand expected to rise by up to 15%.
The country may well be at the start of a period of rapid expansion that mirrors China's recent economic journey.
However, legislation and culture may have a limiting effect.
Nidhi Bothra, of Vinod Kothari Consultants, said: "The appearance of various equipment on the financial statements seem to indicate strength in financials. Indian entities are not accustomed to the idea of being 'balance -sheet light'."
By contrast, more mature markets are less buoyant.
Australia
In Australia, asset finance growth expectations are between 0% and 5% for 2017, albeit in a much larger market than emerging economies.
In the latest set of figures released by the Australian Equipment Lessors Association, new business volumes in general equipment finance were up 1.8% year-on-year in 2016 to $38.6 billion (2015: $37.9bn).
Fleet leasing enjoyed substantially higher growth of 21.4%, but from a lower start point, to account for $5.1bn of additional business (2015: $4.2bn).
Japan
In Japan, the leasing market declined slightly last year, although certain sectors, including transport, medical equipment and chemical equipment bucked the trend.
Summary
The report notes that the entire region is experiencing the impact of global political changes, including the election of President Donald Trump in the US and escalating tensions over North Korea.
The decision of the US to end its involvement in the Asia Pacific Trade Agreement at the start of 2017, in particular, may jeopardise smaller economies, but the impact on China currently appears limited.
There are also local political risks in other countries in the region, with economies adjusting to new elections in Hong Kong, Laos, Myanmar, Nepal, the Philippines, Sri Lanka and Thailand.
To find out more download White Clarke Group's complimentary Asia Pacific Asset and Auto Finance Survey 2017.