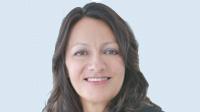 Equipment finance software provider International Decision Systems (IDS) has been chosen to support the launch of Iberiabank's new equipment finance and leasing business.
Iberia Corporate Asset Finance will use IDS's InfoLease 10 to manage its leases and loans, secured primarily by capital equipment, as well as loan and tax equity investments in renewable energy projects.
Scott McClain, senior vice-president, Iberia Corporate Asset Finance, said: "We chose InfoLease 10 because it was critical for us to know we were investing in a best-in-class product from a reputable software partner.
"IDS and InfoLease 10's capabilities come highly recommended across the industry. We are confident it is the right platform to help us manage the complexities of our growing portfolio."
InfoLease is used to manage millions of assets and more than $250 billion in financed goods across all asset classes and ticket sizes.
Headquartered in Minneapolis, US, IDS also has offices in Australia, India, Singapore and the UK.
Katie Emmel, COO at IDS, said: "By selecting InfoLease 10, Iberia will be able to adapt quickly to ever-changing technology and customer needs which will well-position the business for sustainable growth in the years to come."