The annual International Auto Finance Network Conference will have a record number of delegates when it opens this Friday with 300 industry leaders attending the event.
The conference takes place at the London Hilton Tower Bridge on January 26, 2018, with presentations and insightful commentary from nearly 60 expert speakers and panellists representing the auto and fleet finance sectors.
Edward Peck, co-founder of the IAFN, said: "Attendance at this event has increased year-on-year as auto finance providers and lessors begin to tackle the challenge of an increasingly digital future."
Among the speakers at the event will be Nick Brownrigg, CEO of leasing giant Alphabet (GB) and Georg Bauer, co-founder and president of disruptive fintech company Fair.com.
During the day, delegates will be able to choose from two specialist streams, covering fleet finance or retail finance, while afternoon sessions will feature presentations and debates on some of the industry's most important issues, including the future of diesel asset values, the use of technology to improve customer touch-points, the impact of compliance and regulation and the impact of Brexit on the sector.
Colin Tourick, also co-founder of the IAFN, said: "This conference offers a unique networking opportunity for finance providers and lessors. It also offers an essential platform for fintech partners and other suppliers to build close relationships with current customers in the auto finance sector and meet future potential clients."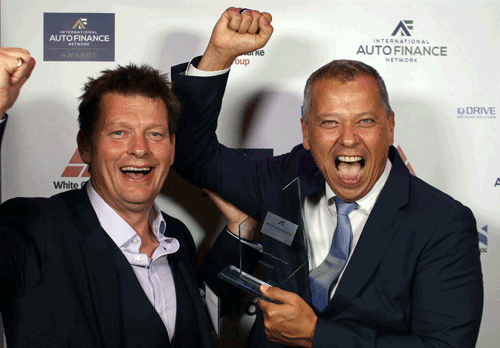 The conference day will close with the launch of the first Hall of Fame awards, which will recognise the exceptional work of some of the industry's leading figures.
Supporters of this year's conference including Platinum Sponsor White Clarke Group, Premium Exhibitor Alfa and Gold Sponsor Netsol plus Fico, Bynx, Dealflo, Drive Software Solutions, Linedata, NextGear Capital, Sword Apak, Newcastle Strategic Solutions and Teamwill Consulting.