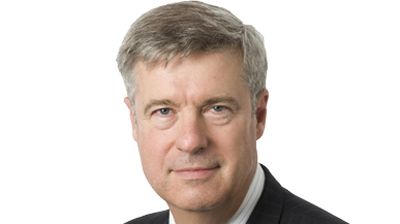 The UK's auto finance industry could face major changes to the way it operates after the Financial Conduct Authority (FCA) reported "serious concerns" about the way in which lenders are choosing to reward car retailers and other credit brokers.
It is considering changes to the way in which commission works in the motor finance sector following the publication of findings in its final report on the FCA's work on motor finance.
The FCA found that the widespread use of commission models, which allow brokers discretion to set the customer interest rate and thus earn higher commission, can lead to conflicts of interest.
It also claimed these are not controlled adequately by lenders and this can can lead to customers paying significantly more for their motor finance.
The FCA is now looking at how it might intervene in the market to address the issues it has uncovered.
This could include strengthening existing FCA rules or other steps such as banning certain types of commission model or limiting broker discretion.
Jonathan Davidson, executive director of supervision – retail and authorisations at the FCA, said: "We found that some motor dealers are overcharging unsuspecting customers over a thousand pounds in interest charges in order to obtain bigger commission payouts for themselves.
"We estimate this could be costing consumers £300 million annually. This is unacceptable and we will act to address harm caused by this business model.
"We also have concerns that firms may be failing to meet their existing obligations in relation to pre-contract disclosure and explanations, and affordability assessments. This is simply not good enough and we expect firms to review their operations to address our concerns."
The claims were disputed by the Finance and Leasing Association, which said in a statement: "We welcome the FCA's recognition of the work done by motor finance lenders to provide training for motor dealers, and the positive impact this has had in meeting customer needs.
"Regarding the FCA's concerns about commission structures, their survey work is based largely on out-of-date information, and therefore does not reflect the very considerable progress the market has already made in moving away from such structures. We look forward to working with the FCA as it modernises its regulations in line with market best practice."
As part of its work the FCA carried out mystery shopping of firms.
It found that where disclosures were given, these were not always complete, clear or easy to understand and as a result customers may not be given enough information to enable informed decisions.
The FCA was also not satisfied that all lenders were complying with the rules on assessing creditworthiness including affordability.
The FCA will follow up with individual firms where failures were identified but said it expects all firms, both lenders and brokers, to review their policies, procedures and controls to ensure they are complying with all relevant regulatory requirements and are treating customers fairly.
The findings come as the International Asset Finance Network plans to hold a major new conference for the auto and fleet finance industries looking at emerging legal and regulatory challenges.
The regulatory forum will be held on April 4 at London's Hilton Canary Wharf and will feature leading industry speakers, with a focus on important new regulations that are a key source of concern for the industry.
Areas of focus include the Financial Conduct Authority's investigation into motor finance and what it means for dealers and finance companies.
To find out more about the IAFN Regulatory Forum

To book a ticket:
Powered by Bizzabo