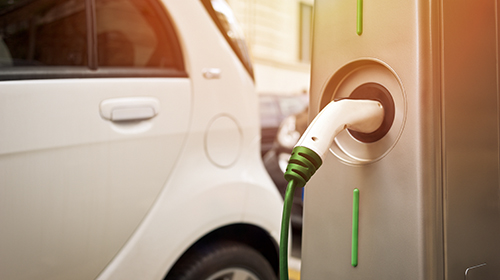 Auto finance companies currently expect the transition to servitized auto finance to happen gradually over the next 10 years, but connectivity and electrification may accelerate the changeover.
This is one finding from a new research report Gearing up for servitization in auto finance that is due to be released by Genpact, a global professional services firm, at the International Asset Finance Network on December 12th, 2019 in London.
"The auto industry faces four major drivers for change – autonomy, connectivity, electrification and servitization." said Rohan de Souza, Global Client Partner - Auto Finance at Genpact. "All four will have a transformative effect on our industry over time. But electrification seems most likely to have the largest effect in the short term."
Research underpinning Genpact's research report provides some examples.
Drivers unused to battery-powered electric vehicles (BEVs) are more likely to want to try before they buy, and this may encourage the uptake of more flexible usage products like cars-by-subscription which provide the opportunity should the driver wish it, to hand the car back if they don't like it.
The limited range of electric vehicles will also mean that customers will want easy access to an alternative for long journeys. Some captives expect to develop bundled offers which include a daily rental allowance providing cost effective access to a petrol car alternative when its needed.
Another interesting aspect of the transition to BEVs is the reduced cost per mile of travel which is likely to encourage BEV usage for both station-based and free-floating car sharing; and the extended economic life of each electric vehicle which is likely to make it easier to make the cars-by-subscription costs stack up against the price users are willing to pay.
But perhaps the most interesting example lies in dealing with loss of duty from petrol and diesel as drivers switch to electric instead.
"At present the government is incentivizing people to switch to electric, but it won't be long before they realise that this leaves them with a black hole in their finances" said David Betteley, former global head of financial services for Jaguar Land Rover.
One way out for governments will be to use connected car data in BEVs to charge each electric car user a tax per mile to replace fuel duty. If this happens it is only a small change to imagine the tax-per-mile model extending to finance-per-mile.
There are already several pay-per-mile models being piloted globally. FCA Bank's Marcella Merli will be joining Genpact at the International Auto Finance Network conference on December 12th in London to report on all of their servitized auto finance pilots including a pay-per-mile option offered for Jeep customers.
Download your copy of Gearing up for servitization in auto finance