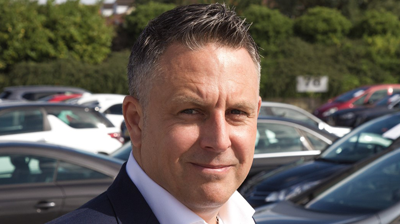 Cox Automotive believes trends within the global automotive market may hold the key to navigating the turbulence that awaits the industry in the coming months.
The company's market tracker for August 2022 shows continued market stabilisation in the new market, despite supply imbalances causing higher than normal age and mileage increases at a wholesale level.
Manheim August auction results. As the supply of used vehicles remains constrained by influences in the new vehicle market, retailers are diversifying their stock profiles to keep their forecourts full. Meanwhile. the leasing sector finds itself in a familiar situation to previous months, with contract extensions and older, higher mileage vehicles being de-fleeted and funnelled into the wholesale market.
As a result, the average age of wholesale vehicles in August 2022 was just over 104 months compared to just over 96 months in August 2019. However, although the average mileage dropped in August 2020 and 2021, the mileage of 70,000 recorded in August 2022 is similar to that of August 2019. Average wholesale prices are at a three-year high of £7,283 compared with £6,519 recorded last year.
A glimmer of hope across Europe. Some positive signs can be found in new car markets across Europe, which finally returned to year-on-year growth in August. Celebrations were muted, however, as markets remain significantly below pre-pandemic levels. Last month, Germany registered a 3% YOY increase, as did France (+3.8%), Italy (10.1%) and Spain (9.1%). However, a YOY comparison with 2019 figures is less favourable, with Germany (-36.5%), France (-29.3%), Italy (-20.2%) and Spain (-30.3%) all significantly below numbers recorded before the pandemic. Used car sales activity across key European markets also slowed, resulting in a month-on-month decline in sales volumes across Germany (-7.2%), Spain (-12.1%) and Italy (-8.1%).
The UK shares many similarities with Europe's new car markets. New car registrations reached 68,858 in August, a 1.2% YOY increase (-25.6% on 2019), amid further signs of market stabilisation, while private sales totalled 34,900. However, the impact of supply chain shortages continues to be felt within new vehicle production, in contrast to the used vehicle market, which enjoys relative stability, with only marginal fluctuations stemming from ongoing supply and demand dynamics.
Keep a weather eye on the horizon. Philip Nothard, Insight and Strategy Director at Cox Automotive, said "Automotive businesses must keep an eye on the horizon to navigate potential storms. With consumer confidence affected by the rising cost of living in the UK, coupled with political changes at the top of government and expected economic struggles on the way, the sector faces a potentially tricky time in the coming months.
"The latest key indicators on Cox Automotive's Data Dashboard reflect the impact of the ongoing shortage of used vehicles, with marginal increases in average age and mileage and the supply and demand imbalance remains that we have seen for some time. In addition, first-time conversions for cars and LCVs remain positive as retailers focus on keeping their forecourts full. However, although the September plate change created those much-needed used vehicles, it won't be enough to cause significant oversupply for some time.
"The key is understanding the variance between supply levels down to a model and derivative level. Alongside this is the understanding that we are no longer in a period of heavy demand as we were in 2021. Therefore, it is ever more critical to ensure vehicles are advertised with strong imagery and descriptions and that vehicles entering the wholesale market are appraised and valued accordingly."