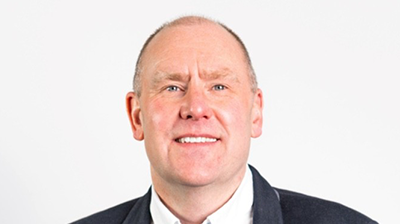 Demand for public transport, which plummeted during the lockdown, has not fully recovered. Falling demand for buses has seen bus networks shrink. At the same time, consumer confidence in trains continues to come under strain due to regular rail strikes, over-crowding and unreliability.
The net result is that in an environment where worker flexibility and the emergence of working from home as a sustained feature have emerged, commuting by car has become more popular. Against the backdrop of the cost-of-living crisis, many people have opted for a used car, often an older, higher mileage car.
Retailers have been quick to adapt their used stock mix to meet this demand, but when it comes to aftersales many are missing out as Richard Robinson, COO at aftermarket profit experts REALtime Communications observes: "Franchised retailers can help themselves and their customers by matching their move into used car sales, including older used cars, by embracing similar agility and energy in their aftersales activity for such cars. With the RAC pointing to poorly serviced cars as a reason behind rising breakdowns and listing failing to service a car correctly as one of their 'six ways you're wiping the value off your car' to consumers, the opportunity to help consumers is evident."
Ignoring servicing was heavily linked last year to the efforts by a third of motorists to reduce their motoring costs. Add to this other research that suggested around 25% of drivers without a service plan would not be getting their car services to save money. However, cost saving is only one of the reasons people have failed to undertake routine maintenance, and so is a lack of knowledge.
In today's plug & play environment, it is common for people to be unaware that having their car serviced and checked regularly can help reliability, economy and the car's future value. Dealers can do more to help as Richard concludes: "Franchised retailers can help themselves and their customers by matching their move into used car sales, including older used cars, by embracing similar agility and energy in their aftersales activity for such cars. With new EVs requiring less servicing, increasing activity into the older used parc can be an ideal way of transitioning their aftersales proposition."