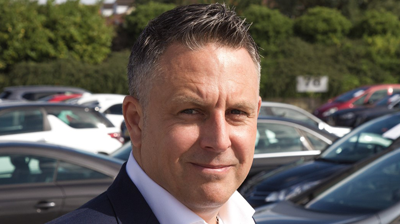 Cox Automotive believes that the latest new car registration figures strongly suggest the market has returned to a 'push' model – as its forecasts for this year and beyond remain on track.
As we head into the final weeks of the year, Cox Automotive's forecasts for 2023, published every quarter, predict that new car registrations will total 1.94 million by the year's end.
With its year-to-date baseline forecast of 1,651,611 proving 97.2% accurate to the SMMT's recently published actual figure of 1,605,437, Cox remains confident that its full-year forecast remains a reliable guide.
Cox Automotive's Insight Director Philip Nothard (pictured) said: "As we head into the homestretch of 2023, we stand by the accuracy of our market-leading forecasts which have proven, time and time again, to be copper-bottomed.
"The most recent SMMT figures give us even more confidence in their accuracy and, what's more, chime with the widespread belief that the new car arena has returned to a 'push' marketplace.
"Our analysis tells us that tactical registrations, a relic of the industry's past, are taking place on the part of OEMs. That could help explain the increased percentage of reported fleet registrations, in addition to OEMs returning to the recently constrained fleet channel. It is clear they are moving to resolve their market share."
Figures from the Society of Motor Manufacturers and Traders (SMMT) say last month (October) was the best for new car registrations since 2019 but added that EV growth remains subdued. October saw 153,529 new cars take to UK roads – a 14.3% year-on-year increase. The SMMT thinks that growth was largely due to the purchasing activity of large fleets, which accounted for three in four BEV sales over the past year.
"Both the new and used markets continue to face challenges, such as the cost-of-living crisis hindering demand," Philip said. "In 2024, the sector will witness a surge in OEMs transitioning to new agency or hybrid dealer networks across the UK and Europe. This shift may present volume and market share fluctuations, as adapting to new systems, processes and strategies takes time.
"The new car numbers and our outlook for the coming years reaffirm that this industry is characterised by volume and is positive for the economy, as it will generate more jobs and income.
"We foresee continued growth for 2024 albeit at a slower pace than in 2023. And we also believe the muted private demand for new EVs has to be tackled by more government incentives. It remains to be seen whether the 2035 ICE deadline will continue to impact the sale of new EVs."
Cox Automotive's new car forecasts consider economic, local and legislative factors, such as the ZEV mandate which will influence where and when both ICE vehicles and EVs will be registered.
For a more detailed analysis of the new car market in 2024 and beyond, read Cox Automotive's Insight Report available to download at https://www.coxautoinc.eu/knowledge-centre/insight-report/