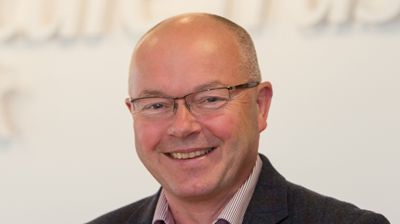 V12 Vehicle Finance and Click Dealer have launched a major partnership to streamline the way cars are sold and financed.
It will banish key 'pain points' for dealers by integrating the process of sourcing, financing and selling vehicles into a single integrated platform.
David Mercer (pictured top), managing director of V12 Vehicle Finance, said: "Our joint vision is to take friction out of all dealer processes to provide confidence and value to dealers, as well as benefit the consumer customer journey.
"Our partnership will help address the challenge of locating and buying used stock more efficiently and then converting the car into a retail sale, whatever a customers' credit profile, whilst working within FCA compliance regulations."
The foundation of the service will be the Click Dealer platform, a management hub for a vehicle dealer's business.
Through its ClickStock used vehicle portal, dealers can view and bid on thousands of used vehicles at independent auction companies.
Once the vehicle sits within the Click Dealer platform, dealers can upload wholesale stock directly into their own website for sale to consumers, supported by imagery and detailed descriptions.
V12 Vehicle Finance has integrated its wholesale stock funding and a consumer finance offering into the platform.
It will provide trade and forecourt wholesale stock funding for part exchange and trade sourced vehicles, with a single funded value ceiling of £50,000 for independent dealers and £65,000 for franchised dealers on 120‐day funding terms.
Vehicles can be funded up to 100% of Cap Clean values.
Whenever a vehicle is electronically transferred into the Click Dealer platform, funding can be arranged electronically with V12 Vehicle Finance.
Consumer finance is also integrated into the platform and the transaction can be completed digitally within minutes, whether the customer is in the dealer showroom or whether they have applied online. A near-prime funding option is available through V12 Vehicle Finance's sister brand Moneyway.
Dealers recognise that delays cost sales, whether it is sourcing adequate stock, waiting half a day for a broker to approve a finance request, or sending an application to a different finance company because it has been rejected by the first choice of provider.
By removing common barriers to a smooth sales process, the partners say dealers will be able to take customers through the sales journey without interruption, which increases the chance of successful sale.
In addition, a simpler process enhances opportunities to provide customers with point-of-sale finance, which is a key growth market as it only accounts for a small proportion of used car sales currently.
Gerry Moxham (pictured below), Click Dealer's chief visionary officer, said: "Dealers will ultimately reduce stocking days, sell more used cars and underwrite more finance business, which has to be good news for the industry.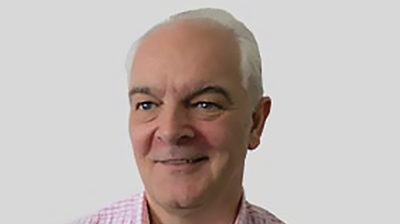 "When we start working with a dealer the used car journey from wholesale to retail sometimes involves logging on to as many as 10 different systems, which is a highly inefficient use of their time. This is a result of systems being developed in isolation rather than with a strategic eye on the complete dealer and end user customer journey."
Click Dealer supports more than 1,600 independent and franchised dealers through its software with services including stock management, websites, finance calculators, digital showrooms and social media management.
V12 Vehicle Finance is the automotive financial services arm of Secure Trust Bank, which has more than 1 million customers.
Secure Trust Bank launched V12 Vehicle Finance last year to create a financial services hub for UK dealers, as part of a bid to treble the bank's motor lending by 2023 to around £1 billion.
A key factor driving future growth is strategic innovations and partnerships, which has included the launch of a wholesale finance proposition with national vehicle auction company Aston Barclay.
Finance is integrated into the Aston Barclay buyer's app, so customers can digitally source and fund stock in a 'three tap transaction', covering search, bid and fund.
Mercer has more than 35 years' experience in the automotive industry, including leading Cox Automotive's NextGear Capital.