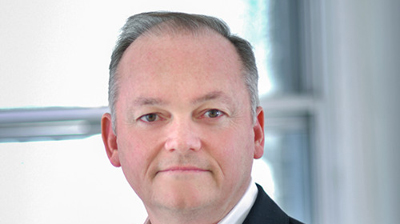 For the second consecutive year, global fintech software partner for secured finance, Solifi™ announced it was named in the 2022 IDC FinTech Rankings. The 19th annual vendor ranking recognises the world's top 100 leading hardware, software, and service providers to the financial services industry.
"We are honoured to be recognised by IDC as one of the world's top 100 financial technology providers," says David Hamilton, CEO of Solifi. "Solifi solutions provide a highly scalable system of record for many financial institutions around the world. Our mission-critical systems for consumer and commercial credit management support the full value chain from origination to contract administration and portfolio management for a variety of financial services firms including banks, non-banks, and credit unions. We are committed to working with our valued customers to continuously enhance our portfolio of innovative technology solutions on our software-as-a-service (SaaS) open finance platform."
The Fortune 500-style ranking categorises and evaluates the top global providers of financial technology based on calendar year revenues from financial institutions for hardware, software, and/or services. These providers supply the technological backbone of the financial services industry – an industry that IDC forecasts to reach US$590 billion in worldwide IT spending by 2025.
"IDC is honoured to recognise the technology providers that appear on the 19th annual IDC FinTech Rankings," said Marc DeCastro, research director at IDC Financial Insights. "These are the companies that have shown commitment to the financial services industry and their appearance on the list is a testament to that dedication."
IDC states that to thrive in a digital economy, financial services organisations must embrace and integrate innovative technology effectively to enhance the customer experience and achieve operational excellence. Solifi and the vendors featured on the IDC FinTech Rankings represent those providers committed to helping financial institutions successfully execute their digital transformation initiatives for the betterment of their customers around the world.
The 2022 IDC FinTech Rankings are based on 2021 calendar year revenues attributed to financial institutions. This is the second consecutive year Solifi has appeared on the prestigious list. The 2022 IDC FinTech Rankings list is available online.