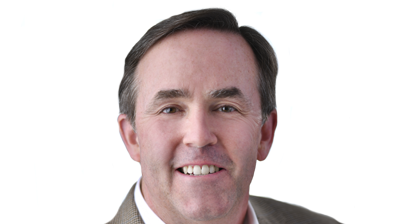 Solifi has announced that Merchant West Group, a leading privately-owned South African financial institution, will upgrade from an on-premise system to Solifi ABL on the Open Finance Platform.
The upgrade is instrumental in the delivery of Merchant West Group's plans to significantly scale their asset-based lending business in the South African region over the next three years.
A well-established Solifi customer, Merchant West Group chose to upgrade to the latest SaaS solution as they required a proven solution with predictable costs to fulfil industry needs and manage risk, whilst offering their clients real-time account administration, access and portfolio insights.
Bill Noel (pictured above), Chief Product Officer at Solifi, commented: "We are delighted to continue to support our valued customer Merchant West Group's growth objectives. The fact that our customers continue to choose our best-in-class SaaS Open Finance Platform to scale their business is testament to the flexibility, reliability and trusted global expertise which Solifi deliver consistently."
Mike Brandon, Managing Director of Merchant West Working Capital Solutions added, "The decision to upgrade to Solifi ABL followed a rigorous solution review and selection process that placed best-in-market customer service, security and the ability to support the scaling of the business following a period of sustained growth as priority. We have enjoyed a successful relationship with Solifi over many years and ultimately the decision to upgrade to the Solifi ABL Open Finance SaaS platform will enable us to meet these objectives successfully as we continue our expansion".
Some of the benefits which prompted Merchant West Group to choose Solifi's ABL SaaS service include:
Predictable cost structure removes hardware investment and enables smooth scalability for growing businesses;
Data security standards meet AICPA requirements for SOC 1 and SOC 2 to deliver assurance about data security and safety;
Automated quarterly releases maximize user value of the newest features and integrations while minimizing internal IT effort;
Borrower Portal offers customers 24/7 access to their data and enables them to self-serve;
Proven collateral management expertise with hundreds of global clients.