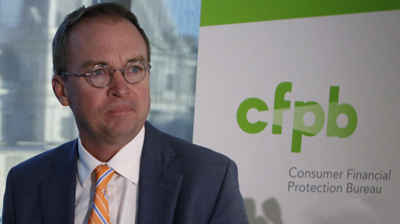 The Consumer Financial Protection Bureau – now renamed the Bureau of Consumer Financial Protection (BCFP) - working in collaboration with 11 financial regulators and related organizations, is announcing an initiative to create the Global Financial Innovation Network (GFIN).
The network will seek to provide a more efficient way for innovative firms to interact with regulators, helping them navigate between countries as they look to scale new ideas.
It will also create a new framework for cooperation between financial services regulators on innovation-related topics.
The collaborative effort is organized around a draft document, which sets out the three main proposed functions of the GFIN.
These are to act as a network of regulators to collaborate and share experience of innovation in respective markets, including emerging technologies and business models; to provide a forum for joint policy work and discussions; and to provide firms with an environment in which to trial cross-border solutions.
BCFP acting director Mick Mulvaney said: "Joining the Global Financial Innovation Network (GFIN) demonstrates the bureau's commitment to promoting innovation by coordinating with state, federal and international regulators."
The announcement follows an initial whitepaper on the idea of a 'global sandbox' led by the UK's Financial Conduct Authority (FCA) in February 2018. Some 50 responses were received to the earlier paper and supported the idea of regulators collaborating on this topic.
In addition to the BCFP and the FCA, the organizations currently involved in the GFIN are: Abu Dhabi Global Markets; Autorité des marchés financiers (Québec); Australian Securities & Investments Commission; Central Bank of Bahrain; Dubai Financial Services Authority; Guernsey Financial Services Commission; Hong Kong Monetary Authority; Monetary Authority of Singapore; Ontario Securities Commission; and Consultative Group to Assist the Poor (CGAP).
Interested stakeholders can share feedback directly to the BCFP's newly established Office of Innovation.
This new office will focus on creating policies to facilitate innovation, engaging with entrepreneurs and regulators, and reviewing outdated or unnecessary regulations.