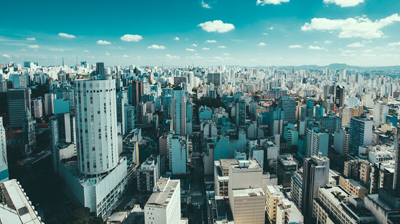 Economic analyst Fitch Solutions has forecast a mixed outlook for Brazil's key asset finance sectors under new president Jair Bolsonaro.
The organisation's analysis suggests a short-term increase in economic performance, with a promising outlook for the agricultural sector and industrial privatisation.
However, it predicted longer-term issues, including a downturn for mining and a lack of clarity regarding industrial policies.
Speaking during its webinar entitled Brazil: Challenges & Opportunities Under Bolsonaro, senior country risk analyst, Americas, Jeffrey Lamoureux, said: "Fundamentally, we are fairly positive on the short-term outlook for Brazil's economy. We are cautious on the medium to long term."
He said the administration's pro-market stance was expected to promote the immediate cyclical recovery of the economy and that there would likely be growth opportunities in sectors such as agribusiness, infrastructure, oil, gas and power, underpinned by more lenient legislation.
Though Fitch has downgraded its forecast for Brazil's agricultural production due to December's hot weather affecting the soy bean harvest, Lamoureux said the country is still on track for a strong year.
He added: "After last year's record crop of nearly 120 million tonnes, we expect roughly 115 million. That, nonetheless, remains above the country's five-year average of 102 million tonnes and, moving forward, we're modestly positive. We expect production will rebound in the 2019/2020 cycle as more lax regulations introduced by the Bolsonaro administration should allow for farming expansion."
He said that the country's currency, the real, was expected to strengthen and that new infrastructure projects would likely increase with the administration's keenness to engage with the private sector.
Lamoureux cautioned that, although a fundamental part of its programme, the new government had yet to settle on a pension reform policy, adding: "However, we nonetheless believe that Bolsonaro's administration will under deliver on market expectations for pension reforms, which are an essential part of his economic agenda."
"While we think some form of reform is possible, it is unlikely to be as comprehensive as the market desires to ensure the long-term sustainability of the government's fiscal position. Our core view is that this under performance will weaken sentiment toward Brazil and bring headwinds to investment and growth over the medium term. We also highlight that there is a risk of sentiment reversal that fundamentally threatens growth momentum."
Fitch predicted a 70 million tonne fall in the country's iron ore output in the wake of the Brumadinho dam collapse on January 25 and the subsequent shutdown of related mining facilities.
Lamoureux added that a lack of clarity on government policy was an issue for the oil, gas and power sectors.
He said: "We still see significant structural hurdles. There is a lack of credit and a dearth of projects in both the public and private sector-funded spaces that are preventing a real recovery from taking place.
"There are also structural reforms that are needed to improve the ease of delivering projects and attract more investors. Such reforms could include improving regulations, cutting bureaucratic red tape and reducing costs."