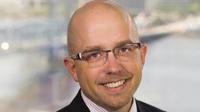 CIT Direct Capital, the national digital small business lending unit of CIT Group, is partnering with Epson America, a global leader in printing technology, to offer financing for commercial and digital print customers.
This partnership will allow CIT Direct Capital to provide Epson dealers, channel partners, resellers, and customers with a primary source of financing through a single point of contact.
This will simplify Epson's financing process by streamlining communication between equipment manufacturers, dealers and funding sources, creating a more straightforward customer experience.
Mark Boyer, vice-president of business development, CIT Direct Capital, said: "CIT is pleased to provide Epson dealers with a single online finance solution that enhances the customer experience.
"By maximizing efficiency and providing greater transparency on transactions, dealers can focus more attention on their clients and business objectives."