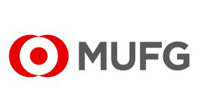 Mitsubishi UFJ Lease & Finance (MUL) has announced four executive appointments to the leadership team at MUL Railcars, its specialist leasing subsidiary.
Kent Boskovich has been appointed chief commercial officer. He has more than 20 years executive management experience in transportation equipment leasing, the last ten years as president of Union Leasing.
Andy Vestergaard joins the company as chief investment officer following 20 years of service with GATX, the last four years as vice president and executive director of rail structured finance.
Mark Mason has been appointed as senior vice-president of sales. He has spent 14 years with Hempel in the industrial coatings business, the last seven years managing the rail coatings business. In addition, Terry Ikeda has been appointed executive vice president. He has over eight years of executive experience with MUL internationally.
J.T. Sharp, MULR CEO, said: "I am excited and really fortunate to have been able to assemble a high quality initial executive staff so quickly. Kent, Andy, Mark and Terry all bring energy, integrity and years of experience in the rail markets, finance and transportation leasing. The talent of this group, combined with the incredible strength and commitment of MUL as our parent sponsor, put us on a really sound footing for the future."
MULR says it aims to expand its portfolio to hold 25,000 railroad cars by 2020 and position itself to grow into a top 10 US railcar operating lessor. It also plans to grow a diverse portfolio through primary and secondary acquisition channels.