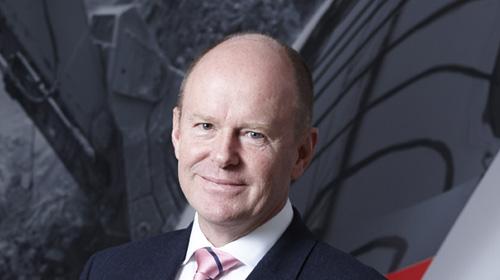 Hitachi Capital UK has announced the acquisition of Franchise Finance, a specialist financial services provider to the franchising industry.
Franchise Finance is a multi-award-winning specialist organisation providing services including arranging finance, business planning, training and business consultancy.
The transaction boosts Hitachi Capital UK's lending base to SMEs and franchisees and brings substantial senior consultancy experience to the business, executives say.
The acquisition also enables Hitachi Capital UK to diversify its offering, by utilising Franchise Finance's expertise in business planning and training within the SME marketplace, to create a new product offering amongst a wider UK audience.
Franchise Finance's services include market support through its Business Training Academy, which offers workshops focusing on a variety of key business areas.
The business operates UK-wide, supporting more than 140 franchisors and their franchisees, including in the hotel, leisure, business services, personal services (such as fitness and domiciliary care) and transport sectors.
Over the past five years, the company has completed more than 700 finance deals, worth more than £32m.
The acquisition marks a major move into the franchise industry for Hitachi Capital UK, providing the business with an opportunity to grow in a franchise market, which has seen growth of almost 50% to £15bn in the last decade alone.
Robert Gordon, CEO of Hitachi Capital UK, said: "Hitachi Capital UK has delivered significant organic growth for almost a decade by ensuring we provide current and prospective customers with relevant products and services across our business units.
"Franchise Finance is a natural fit for Hitachi Capital UK. With a strong market share and a well-established business training offering, the deal provides a real opportunity to enhance our offering to both existing and new customers.
"This acquisition enables us to grow and diversify our business further, reaching new customers within a franchise market that is consistently providing growth opportunities. We're excited to bring the team into the Hitachi Capital UK group and use their expertise to accelerate our growth within the SME market."
Stuart Walsh, managing director of Franchise Finance, said: "This deal will enable Franchise Finance to grow the reach and value of the fantastic expertise we have in the franchise market, providing Hitachi Capital UK's current and prospective customers with specialist knowledge and funding that could prove crucial to their business or franchise success."
Hitachi Capital (UK) has nearly £5 billion of assets and more than 1 million customers across its five business units; Consumer Finance, Vehicle Solutions, Business Finance, Invoice Finance and European Vendor Solutions.
Its corporate clients include some of the UK's leading companies such as British Gas, Royal Bank of Scotland, B&Q and John Lewis.