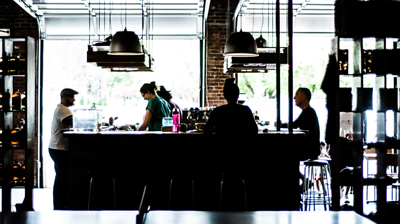 The UK restaurant industry has seen a 49% increase in the amount of money loaned by restaurant directors to their own businesses to keep them afloat, rising to £192 million last year.
According to data from Companies House that has been analysed by Funding Options, the SME finance specialist, the majority of loans are from directors running small and medium sized restaurants, who can often struggle to access traditional bank lending.
Directors of smaller restaurant companies may be forced to increase their lending further in the near future, as a result of the impact of Brexit related uncertainties on consumer spending.
Profit margins for many restaurants have also been hit by the collapse in sterling, which has forced the cost of imported food and wine higher.
The increase in directors using their own bridging loans follows on from the news that Gordon Ramsay Holdings Limited owed its directors £10.5m in loans. This adds further evidence to demonstrate how difficult trading conditions are for the restaurant industry at the moment.
Jamie's Italian has had to close 12 branches to help it service debts worth over £70m, Strada, the Italian chain restaurant has had to close 11 branches and Byron, the burger restaurant chain, is looking to close up to a third of its 97 branches.
Funding Options explains that, because of the high-profile failures of some private equity-backed chains, the entire sector is being tarred with the same brush – making it even harder to get funding from traditional high street lenders.
Conrad Ford, founder of Funding Options, said: "Restaurant owners are having to put more of their own money into their businesses to save them.
"Recent news about some larger restaurant chains' finances could have made banks even more cautious when deciding whether to lend to businesses in the sector.
"It is crucial that directors and owners of businesses that struggle to access bank lending are aware of alternative funding options available to them – instead of having to put their own hard-earned cash back into their businesses."
Director loans in the UK restaurant industry over the last five years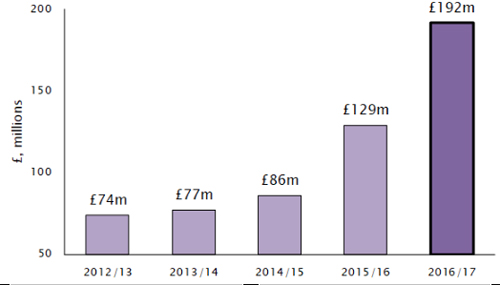 Source: Companies House