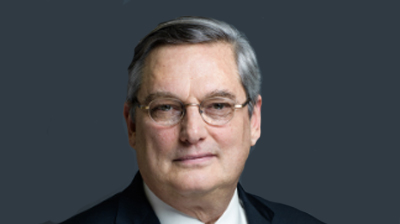 UK banks' shift towards extending more loans to big businesses while cutting back on lending to SMEs has accelerated in the last year, says Hadrian's Wall Capital (HWC), the London-based specialist debt adviser.
Hadrian's Wall Capital says the value of bank lending to big businesses is now worth £14.4 billion more, while for small and medium sized enterprises is now £200 million lower than it was a year ago.
Bank lending to SMEs is currently worth £165.9bn whereas a year ago small business loans were worth £166.1bn.
By contrast, the value of bank loans to big businesses is now £300.8bn, compared to £286.4bn a year ago.
Marc Bajer, CEO, Hadrian's Wall Capital said: "Ten years on from the credit crunch and SMEs are still feeling left out in the cold by banks.
"It's especially hard for small businesses to accept compared to the relatively easy access to bank lending for large corporates. This difference is exactly the kind of unfair situation that the Government has been trying to prevent - seemingly to no avail."
"Clearly, this lack of available credit hampers small businesses' ability to boost market competitiveness via M&A, whether that's reinvigorating a business through an MBO or extending reach by bolting-on strategically important assets."
The widening gap comes despite a raft of government led policies and initiatives to encourage more lending to small businesses, such as the Funding for Lending Scheme (which has now ended).
Hadrian's Wall Capital says that the Basel III capital requirements are likely to be a key factor behind the comparatively low levels of lending to SMEs and the shift from SME lending to big business lending.
The Basel III rules impose tighter controls on banks' capital holdings and liquidity requirements, which many experts have said would decrease the amount of credit available to smaller businesses and make it more expensive for those who could secure it.
Lending - or lack of - a make or break factor in SME M&A activity
HWC says that many corporate finance advisers it works with cite a lack of fixed rate and long-term lending as a major barrier to delivering successful M&A deals. Certainty over long term borrowing costs to fund deals can be a make-or break issue.
HWC provides long-term fixed-rate loans to SMEs to help counter this problem.
A recent study by HWC showed that just 16% of lending to UK SMEs is on a fixed rate, making it difficult for SMEs to plan investment or corporate finance activity as interest rates rise.
Bajer: "The message we're hearing from corporate finance advisers is that reliable, alternative sources of long-term, fixed rate lending like ours are fulfilling a vital role in getting deals done."
UK corporate bank lending 2012-2018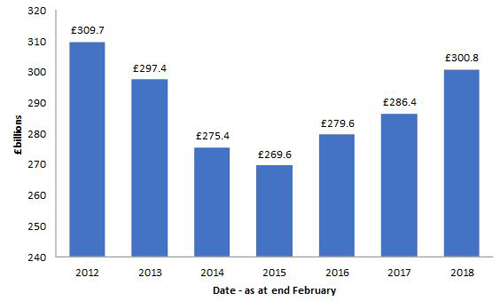 UK SMEs bank lending 2012-2018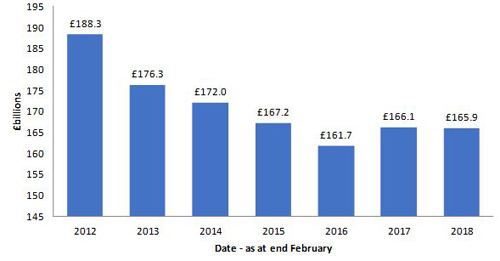 Source: Bank of England