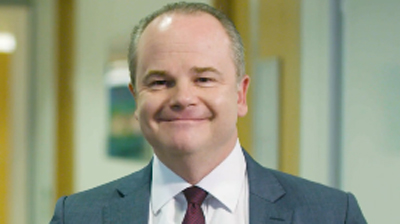 Barclays has introduced a new cashback scheme for flexible asset finance, to encourage businesses to invest in vehicles, equipment, plant and machinery.
An initial £300m has been made available to enable more SME hire purchase and leasing, with companies benefiting from 0.25% cashback on finance of over £10,000. Businesses with up to 250 employees and a turnover of up to c£44m are eligible to apply.
The new scheme has been facilitated by Barclays' participation in the ENABLE guarantee programme run by the British Business Bank, the UK-government-owned economic development bank.
The British Business Bank's ENABLE Guarantee programme helps banks to increase their lending to smaller businesses by reducing the amount of capital required to be held against such lending.
Barclays will use the capital benefits it derives from the programme to offer qualifying SMEs cashback on eligible asset financing, with the intention of stimulating SME demand for asset finance.
This is the first time the capital benefits derived from the guarantee have been used by a high street bank to offer a cashback facility to business customers.
Both fixed and floating interest rate options are available, with a variety of funding terms possible, allowing businesses to select the product and lease profile that best fits their individual circumstances.
The process will be managed from end-to-end by Barclays' specialist Asset Finance team.
Karl Nolson, Barclays Corporate Banking head of global lending group, said: "We want to help UK SMEs grow more quickly.
"By collaborating with the British Business Bank we can now offer cashback to clients, boosting their cashflow and encouraging them to invest in assets that will drive their business forward."
Nolson said SMEs' access to this finance will let them spread costs over a term to suit them rather than worrying about how to fund their growth ambitions.
Nolson said: "This scheme will allow businesses to focus on the important stuff - delivering improved goods and services to their customers in the UK and overseas."