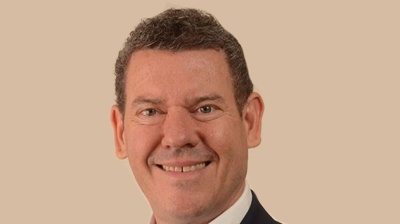 PCF Bank has announced the acquisition of Azule, a pan-European provider of specialist funding to the broadcast and media industry, for £5.6 million.
The acquisition is part of the bank's expansion strategy and opens a new asset class within PCF's existing asset finance market.
PCF Bank currently offers retail savings products for individuals and then deploys those funds through its two lending divisions; consumer finance offers funding for motor vehicles, while business finance provides funding vehicles, plant and equipment to SMEs.
The Azule acquisition opens a new market sector, as it has been providing finance in broadcasting, media, audio visual and other related industries for more than 20 years, placing asset finance with a range of banks and lending institutions in addition to originating its own portfolio.
For the year to the end of June 2018, Azule originated £54.3 million of asset finance, reported revenues of £3.1 million, pre-tax profit of £0.8 million and gross assets of £17.9 million.
The acquisition is subject to FCA approval for change of control, which is expected shortly.
In addition to a new asset class for PCF, the deal also provides a new route to market through direct vendor channels, the potential for a European distribution channel for vendor relationships and access to additional management and business expertise.
PCF Bank is a wholly-owned subsidiary of PCF Group, which is listed on the Alternative Investment Market (AIM).
The group, through PCF Bank, has target portfolio sizes of £350 million by 2020 and £750 million by 2022.
Scott Maybury, chief executive of PCF, said: "Our acquisition strategy is focused on the diversification of both our asset classes and routes to market. Azule ticks both boxes and is immediately earnings enhancing.
"The acquisition of Azule is a clear demonstration of the mutual advantages offered by the acquisition of an established asset finance business by PCF. As part of PCF Bank, Azule will be able to access a lower cost of funds, enhancing profitability, enabling faster growth and accelerating PCF's achievement of portfolio growth targets."
Peter Savage, chief executive of Azule, added: "We are delighted to become a part of PCF. Azule has been a very successful business to date and the advantages we gain as part of a larger group will propel the business into its next phase of growth."