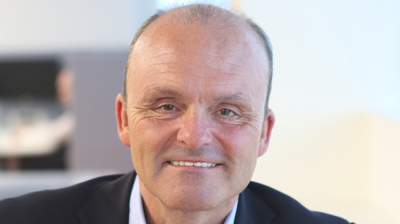 Aldermore Asset Finance has significantly broadened its product range to UK equipment dealers by developing a new online dealer portal.
Patrick Jelly, Aldermore Asset Finance's commercial director, explained that the fully-mobile and optimised portal is the company's latest move to augment its investment in both technology and people.
The aim is to improve the service that it provides to UK small businesses by simplifying the relationship between lending partners and customers.
The dealer portal is available via the company's website and has been designed to empower supporting dealers to manage their asset finance portfolio online using document generation and electronic signatures to provide a fully paperless end-to-end process.
Jelly, who was appointed to his current position at Aldermore Asset Finance some two years ago, told Asset Finance International: "We had three objectives when we planned this development.
"Firstly, we sought to create a platform for a paperless process. The creation of the finance document together with e-signature rapidly speeds the sales process. Secondly we wanted to create a mobile interface with our dealers and customers to simplify the sales process.
"And thirdly, as an aggregate of these things together, we wanted to revamp and improve our whole dealer experience."
The dealer portal is available across all the asset sectors in which Aldermore Asset Finance operates and is to be rolled out to all dealer partners in Q1 2019.
Technology with a human face
In addition to allowing dealers access to a range of payment structures, giving them the ability to tailor finance options to their clients' needs, the platform will also allow the immediate online submission of proposals that allows real-time deal updates.
Entitling the innovation "technology with a human face", Jelly stressed that this is the first major step in fully automating the acceptance process.
He added that Aldermore Asset Finance is driven to deliver a process of continual improvement in automated underwriting systems in order to meet customers' needs.
This will allow the percentage of decisions that are made automatically to exceed its current double digit rate more quickly.
Jelly said: "The key thing is to make the simple steps intuitive and not too complex; you make full automation far more likely.
"Our dealer partners demand an efficient, accurate and easy business model, and the portal will help us to better meet those demands. Thanks to our integrated approach that pairs technology with a human touch, we are in a position to consider each case on an individual basis, ensuring we provide every customer with a bespoke offering."
For the 18-month period to June 2018 Aldermore's Asset Finance division produced some excellent results within the bank group total.
Net lending increased by 17% to reach £1.8 billion (December 31, 2016 £1.6 billion) and originations up by 73% to £1.7 billion (December 31, 2016 £1 billion.)