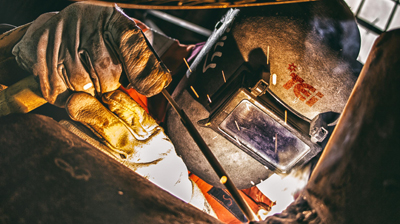 SES Holdings Group, one of the UK's leading railway and civil engineering providers, has secured £7.5 million in funding from Independent Growth Finance (IGF).
The deal was agreed after negotiations between SES and a previous supplier broke down when the engineering company needed a rapid, bespoke solution to resolve a cashflow issue and overhaul its financial structure.
It turned to Independent Growth Finance, which provided £2.5 million invoice discounting for SES and £5 million for TEi, a division it acquired in 2004. Tailor-made funding facilities were rolled out shortly afterwards.
Dave Hyland, managing director, SES, said: "We very quickly came to the end of our journey with our existing provider of invoice discounting finance. Despite being a successful group turning over £40-50 million every year, when we needed their support and flexibility the most, they could not provide the service we needed.
"Inevitably we went on the search for a new financier. We needed a funder who offered us quick and flexible funding, but more importantly a partnership."
Hyland said both companies were now prospering thanks to the new financial structure.
Richard Spielbichler, ABL director, Independent Growth Finance, said: "Companies across all sectors need to adapt and evolve at stages during their lifetime. In many instances it is due to growth or expansion. Sometimes, however, those situations are forced upon companies and they immediately turn to their lending partners for advice, support and funding.
"At IGF we have genuine empathy for companies with entrepreneurial spirit who come to us to discuss ways to adapt."
IGF provides working capital to UK SMEs with a turnover of £1 million to £100 million.