Simply Asset Finance has shown significant growth since its formation in April 2017 to the extent that it has outgrown both its premises and its current name.
With a staff complement of 80 (from a standing start some 24 months ago) the company is moving to larger premises in central London and rebranding to Simply.
Mike Randall, Simply's energetic chief executive, explained that the new brand represents the company's evolution from start-up to established player in the industry. As such it is working with three key pillars as part of its culture: innovation, simplicity, and believing in potential – thus reaffirming Simply's commitment to bringing positive change to the market and its customers.
He told Asset Finance International: "Our new brand is about keeping things simple. That's why everything we do now, and from this point forward, will be brought together under one clear identity. We want to inject energy into the sector in a way that reflects our approach and personality.
"We are well-established with a great growing reputation, so being clear on who we are is more important than ever, particularly as we re-inforce Simple's purpose to be one of the most forward-thinking providers and transform the customer experience through innovation."
Simply, majority owned by Cabot Square Capital, already writes some 90% of its own book and has around 2,000 customers. It operates in an exceptionally wide field of sectors ranging from agriculture to construction, manufacturing to materials handling, and printing, transportation and recycling.
One example of Simply's broad-based capability in the machinery sector is its dealing with customer Thames Hydroblasting.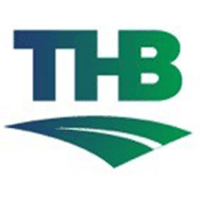 CASE STUDY
Simply's keenness to "tailor a deal" wins Thames Hydroblasting's business
London-based Thames Hydroblasting (THB) is national leader in a comprehensive range of services including ultra-high-pressure water jetting, asphalt surfacing, road marketing, civil engineering and drainage. It owns and operates a large fleet of construction plant, specialist vehicles, paint sprayers, extrusion and paint applicators.
During the time Simply has worked with THB, it has agreed a series of asset finance facilities totalling over £1.2 million. This has helped the company fund the purchase of new machinery which has included, a JCB, a road hydro-blasting machine, and an asphalt-machine paver to enable it to branch out into machine-laid asphalt, and also distribute larger quantities of tarmac to bigger areas.
In its 20-year history, THB has worked on many high-profile projects, including:
removing tyre marks from London's roads after BBC Top Gear's Matt LeBlanc raced and performed stunts around the capital's top sights in a Ford Mustang called the 'Hoonigan';
laying and then washing away temporary markings for the 'Race of Champions at the Olympic Stadium; and
installing a pedestrian walkway and associated specially-designed signage circumventing the perimeter of Euston train station.
Fit our requirements perfectly
Peter Whitmore, managing director of THB, said: "Richard Stone, Simply's national sales manager, supported me and my team when we were a fledgling company.
"We are in a relatively niche industry that often finds it difficult to secure funding - but Simply was able to tailor a package that fit our requirements perfectly. In addition to this, the difference in service levels to our previous funder is remarkable – Simply is more open, the set-up is more accessible and the information, and ultimately the money, is faster to come through."
Richard Stone, national sales manager at Simply added: "I am sure I am not alone in saying that THB's operating model is based around long-term working relationships, built on trust and understanding. The business employs a customer-centric ethos and continues to reinvest in the latest technology, materials and research. This all makes sure it maintains an unrivalled reputation for quality, safety, delivery and aftercare. It needs a source of funding that will enable it to do this and we are pleased that we were able to meet his needs. We can see that this is a professional, results-driven business that we will to continue to work with into the future."