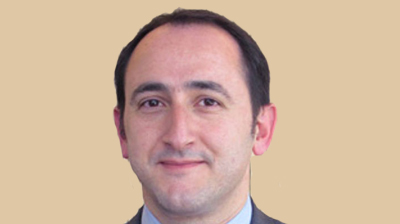 Global equipment and vendor finance specialist Société Générale Equipment Finance (SGEF) has brought together experts from around the world for a hackathon aimed at tackling the so-called 'dinosaurs of the banking systems'.
The event, held in Berlin, was designed to stimulate innovation and inspire new developments in areas including design of the user experience (UX) and user interface (UI) in digital services.
Among the challenges tackled by more than 150 participants were building a digital assistant for choosing finance, establishing a shared know your customer (KYC) platform and improving credit analysis through artificial intelligence.
During the three-day event in March, 40 mentors from the SGEF network coached the hackathon participants throughout the various stages of the programme.
Jochen Jehmlich, CEO of SGEF, said: "At Société Générale Equipment Finance we are continuously trying to be agile to provide the best solutions in the market to our clients.
"Digital technology has been impacting the way we interact and serve them providing numerous opportunities to innovate while transforming our processes. This hackathon is a new initiative launched to accelerate our digital transformation and remain a leading leasing player."
A jury including Jehmlich and Philippe Rozental, the COO and CIO of SGEF, selected three projects to receive prizes for their business impact, innovation, technical efficiency and UX design.
First prize went to a team developing a KYC optimization tool that used optical character recognition, machine reading and interpretation of signs to speed up the onboarding process
Second prize went to a scoring optimisation platform that could digitise any source of data, while third prize went to a platform to improve sales network efficiency using voice control, speech guidance and machine learning technologies for continuous improvement.
Rozental said: "The event was a great opportunity to boost our innovation mindset, gathering many digital talents to develop prototypes that could be industrialized into our network. The number and quality of the projects that emerged were quite impressive and appreciated by our teams."
SGEF aims to provide its partners (manufacturers and distributors) and clients (SME, professional and corporate customers) with a variety of tailor-made products and services, and offers its finance solutions through partnerships, banking networks and direct sales.