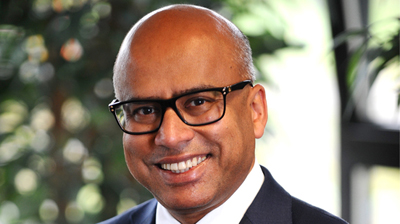 Diamond Bank UK, the British subsidiary of Diamond Bank of Nigeria, has been acquired by international businessman and entrepreneur Sanjeev Gupta.
The bank is set to be renamed 'the Commonwealth Trade Bank' (CTB) and is expected to add to the financial services offering within Gupta's GFG Alliance, an international group of business comprising metals, industrials, energy, finance and property businesses.
CTB, which will be owned, governed and operated independently, has expertise in emerging and Commonwealth markets that is expected to complement Gupta's other UK bank, Wyelands Bank.
Wyelands, which was acquired in 2016, is a specialist in working capital solutions for both domestic and global industrial companies, and currently operates independently of Gupta's other ventures.
The latest acquisition is a key part of the GFG Alliance's strategy to help UK businesses trade internationally, and take advantage of new trade opportunities with emerging and Commonwealth markets.
Gupta (pictured) said: "This is an exciting time for British businesses, with many new opportunities opening up in emerging and Commonwealth markets. By helping businesses to capitalise on these opportunities and expand their global footprint, I believe the Commonwealth Trade Bank will play a significant role in expanding trade worldwide.
"Finance is the life blood of our economy and there is a clear gap in the market to provide accessible finance and bespoke solutions to facilitate greater trade flows."
The CTB will offer a core range of trade solutions such as receivables, inventory and supply chain finance, letters of credit discounting, and trade and documentary services associated with trade finance.
Liam Fox, secretary of state for international trade, said: "GFG's acquisition of Diamond Bank UK will go a long way in helping UK businesses access opportunities in some of the world's largest and fastest-growing markets. This includes the Commonwealth – with a third of the world's population – where the bank has a strong presence.
"As we leave the European Union, it is essential that we make the most of trade and investment to help secure UK jobs, growth and prosperity. This is why my international economic department is helping companies seize the global business opportunities ahead."
Diamond Bank is a Nigerian financial services company established in March 1991.
The Bank is the fastest growing retail bank in Nigeria with a track record of high-quality banking solutions for customers.
Peter Horton will remain as chief executive of Diamond Bank UK.
Uzoma Dozie, chief executive of Diamond Bank Nigeria, said: "We feel the proposed sale of our UK subsidiary to the GFG Alliance will provide our UK clients, employees and stakeholders with a new shareholder committed to developing its activities and business. Our particular attraction is the experience the GFG Alliance has in managing regulated businesses, as well as knowledge of Africa, which forms a key competency of DBUK."
With an annual revenue of more than $15 billion and around 15,000 staff, the GFG Alliance is built around five divisions.
Liberty is an industrial and metals business; SIMEC is a resources and infrastructure group; Wyelands offers banking and financial services, JAHAMA manages and develops the Alliance's global property holdings; finally, GFG Foundation focuses on the retention and creation of engineering and industrial skills.
Read more - Wyelands prepares for asset finance growth as new division takes shape