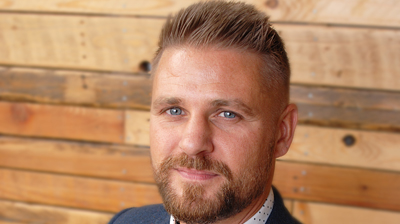 Kingston Capital Finance has launched a new division called Synergi Partner Finance following the successful launch of its online service last year.
The Synergi portal helps vendors to quickly introduce finance options to their customers and then submit deals once the customer decides to proceed, while providing support for managers to track the progress of deals.
It won the 2018 IAFN Best Use of Technology (Equipment Finance) award and the launch of a dedicated business is intended to make the most of the point-of-sale finance solution.
Managing director Rob Partridge said: "Synergi has grown our business significantly since its launch. Its success persuaded us to develop it further and find new markets that would benefit.
"It always frustrated me that the commercial market was so far behind the consumer one and we want to rectify this.
"Synergi is bringing the consumer and commercial markets closer together making sales easier to achieve."
Synergi Partner Finance officially starts trading next month, backed by a website and updated portal.
Industries supported through the Synergi Partner Portal include IT and technology, renewable energy, office fitouts and industrial equipment.
"Vendors can quickly produce a finance quote, instantly credit appraise the customer, close deals faster and get paid quicker", he said.
The next phase of development will include a peer2peer platform enabling investors to quickly fund soft asset transactions and Rob is looking for fintech investors that wish to support the project.
He added: "We have a growing business and a product that is positively disrupting the industry."