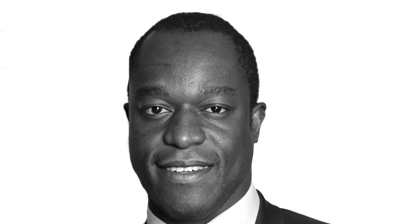 European SME investment company Idinvest Partners will support the acquisition of equipment worth hundreds of millions of Euros through a new fund designed to enable business growth.
It has recently closed the funding round for its Idinvest SME Industrial Assets fund (ISIA) at €340m, 13% higher than its original target of €300 million.
Launched at the end of 2017, ISIA is the first diversified fund intended to finance the modernisation of production tools for European SMEs to help increase their competitiveness and productivity when competing in local and international markets.
Investment sizes range from €1-15 million (on average €5 million) with loans typically written for between five and seven years.
The ISIA fund will be able to finance around 50 projects in its target European markets, covering Belgium, France, Germany, Luxembourg, the Netherlands and Spain. The initial market focus reflects the individual experience of the fund's five-strong management team.
The industrial assets fund has already supported more than 15 companies and financed nearly 50 pieces of industrial machinery.
Backers of the fund include 15 institutional investors, a third of which are sovereign wealth funds. Around 35% of the investment comes from outside its home market of France, with leading investors including The European Investment Bank (EIB) and the European Investment Fund (EIF).
Sylvain Makaya (pictured), a partner at Idinvest who is leading the ISIA fund, said: "We are delighted with the success of this fundraising and the very high level of demand from investors.
"We chose to close the fund at this stage to prioritise the deployment of capital, given the need for flexible financing solutions to help European SMEs respond to the challenges of competitiveness and productivity that they are confronted with, and ensure they have access to the modern industrial equipment they need."
Equipment finance areas being covered by the fund include aerospace, medical, automotive and construction, as well as consumer goods including publishing and print.
Christophe Bavière, chief executive officer of Idinvest, said: "For the past 20 years, Idinvest has been a proud supporter of European SMEs and the ISIA fund demonstrates our continued commitment to meet their growing needs with tailored financing solutions.
"It is our belief that giving companies access to more modern industrial equipment will not only help them develop at a greater pace but will also go towards supporting the core of value creation in Europe."
To accelerate the funding process, ISIA has launched a digital platform so SMEs can complete key stages of the application online, such as providing company and financial data. Financing arrangements are typically completed within four to six weeks.
Idinvest Partners has more than €8 billion under management. Founded in 1997, it belonged to the Allianz Group until 2010, when it branched out as an independent firm. In January 2018, it became a subsidiary of Eurazeo, a global investment company with a portfolio of €17 billion in assets under management, including approximately €11 billion from investment partners, invested in more than 350 companies.