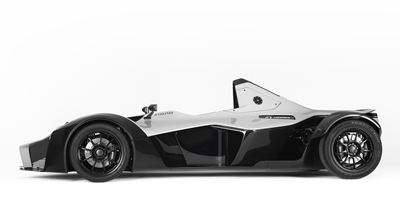 Close Brothers Asset Finance has agreed a unique finance deal with UK supercar manufacturer Briggs Automotive Company to power the company's future production.
Funds were provided against the first BAC Mono ever produced. The BAC Mono is the world's first and only single-seater, road-legal supercar.
It set a new record for supercars during the Supercar Shoot Out at last year's world-famous Goodwood Festival of Speed.
The funds allowed BAC to fit out a new building without affecting its cash flow, enabling the manufacturer to continue building ultra-high-performance vehicles.
Neill Briggs, co-founder and director of product development at BAC, said: "We are incredibly proud of what we have achieved in a relatively short time. BAC understands the value of relationships, which is why we chose Close Brothers Asset Finance as a key funding partner. They share our commitment to long-term partnerships and I'm really pleased to have them along for the journey."
Steve Gee, chief executive officer of Close Brothers' industrial equipment division, said: "We are naturally delighted that BAC has taken the decision to partner with us. The nature of their business means that they know each of their customers individually and by name, which reflects our own business model, where long-term relationships really matter."