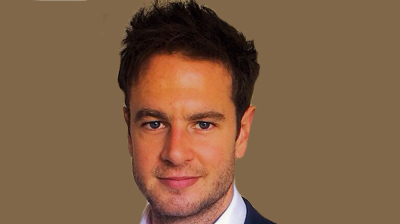 UK manufacturers could harness savings worth hundreds of millions of pounds through innovative Energy-as-a-Service programmes, according to Siemens Financial Services (SFS).
In a new report called 'Saving without Spending', it reveals that cost savings from energy optimisation programmes are at least 25%, compared to 6% achieved across UK manufacturing from reduced energy usage in the past five years.
Enhanced savings come from upgrades to more efficient equipment, onsite energy generation and efficient energy transmission.
Through Energy-as-a-Service, manufacturers can enter self-funding performance contracts, where the cost of upgrades and equipment is funded from long-term energy savings.
Mark Kelly (pictured), project development director of distributed energy systems at Siemens, said: "Optimising their manufacturing sites using 'Energy-as-a-Service' means their own capital is not at risk, and frees up their funds for other strategically important investments or for shareholders.
"Manufacturing companies have made great strides in energy optimisation but these new innovative solutions will mean there is much more that can be done."
As new equipment is connected to the cloud, it can be closely monitored to maximise performance and efficiency, minimising downtime and securing predicting savings.
Gary Thompson, UK sales director at Siemens Financial Services, said: "Potential savings from energy optimisation are considerable, especially in high-energy-intensive manufacturing industries.
"UK manufacturers currently spend in excess of £8 billion per year on electricity and gas, and the long-term trajectory of industrial electricity prices is upwards.
"Innovative financing methods regard energy savings as a source of funding – to effectively pay for the conversion to optimised energy generation, transmission and consumption over a given period.
"The beauty of these schemes is that they eliminate the main obstacle to smart energy conversion - the need to raise and commit scarce capital which is under pressure to be deployed elsewhere."
In Martorell, Spain, the automobile manufacturer SEAT operates one of the most energy efficient production sites in Europe, supported by an SGT-400 gas turbine, which was installed in a partnership with Siemens.
The plant's emissions were reduced by 30% compared to its previous technology, while downtime was also reduced as the turbine ensures a more reliable power supply, minimising disruption to production.