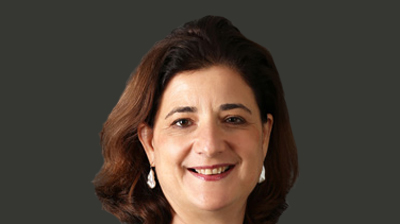 Equipment finance provider BNP Paribas Leasing Solutions is supporting the international transition to zero-emission vehicles with a new finance solution for electric charging stations throughout Europe.
Developing the network of electric charging stations is a critical element of Europe's transition to cleaner sources of energy, but massive investment is required to installing the capacity to support predicted fleet growth over the next decade.
At the end of July 2019, there were just over 170,000 public charging stations for electric vehicles in Europe, compared to 3,200 stations in 2010. However, as national governments aim to transition to a purely plug-in fleet in the coming decades, the number of charging stations required will increase exponentially.
According to analysts Transport and Environment, car manufacturers could sell up to 1 million battery electric and plug-in-hybrid vehicles in the EU next year.
In addition, there will be growing numbers of electric LCVs, buses and lorries taking to the roads.
BNP Paribas Leasing Solutions is funding the growth of recharging networks through proposed rental contracts of four to five years.
Solutions will be provided indirectly and direct to end users.
Indirect services will support:
manufacturers of charging stations which deal directly with companies;
electricity fitters that propose equipment with services;
companies that provide long-term rental packages including cars and charging stations;
energy providers that lease charging points to their customers with a special rate for electricity;
vehicle manufacturers or dealerships that offer cars with charging stations.
Direct services will support:
professional clients of the BNP Paribas banking network;
clients of BNP Paribas Rental Solutions Trucks when electric trucks join the market;
more generally, any company needing charging points for their vehicles.
Electric vehicle charging stations will create new economic hubs on the road network, as drivers will stop for longer periods compared to fuelling internal combustion-engined cars.
This creates economic opportunities as drivers may use facilities such as cafes and shops while they wait.
This means sites such as fast food outlets or coffee shops could benefit from recharging facilities as much as traditional roadside service stations.
BNP Paribas Leasing Solutions executives argue that leasing is the best way to finance installation of charging stations because it ensures sites can be regularly updated with the latest technology as battery and charging technology develops in the coming years.
Unlike loans, rental solutions allow companies to renew their equipment and stay at the cutting edge of technology for optimal efficiency and performance.
Charlotte Dennery (pictured), chief executive officer of BNP Paribas Leasing Solutions, said: "All companies would like a cleaner electric vehicle fleet but tend to avoid investing heavily in new technology.
"We offer leasing solutions so companies can afford innovative equipment with less asset risk and optimal cash flow. It is our pleasure to guide them on this route to effective commercial growth and improved sustainability."
Executives point out that a key factor in the company's potential to support the EV transition is the ability to fund projects of significant scale.
Last year, BNP Paribas Leasing Solutions financed 357,000 projects for a total volume of €13.5 billion across Europe and also in China, the US and Canada.