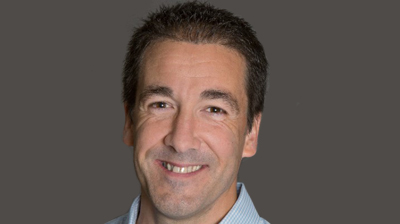 Finance marketplace Funding Options has appointed Simon Cureton as the company's interim chief executive officer (CEO) to lead a growth strategy that includes international expansion.
The strategy will build on the company's innovations around Open Banking and its recent expansion into the Netherlands.
Cureton, who was previously commercial director, will be implementing a new organisational structure for the business. He succeeds Conrad Ford, the founder of Funding Options, who stepped down from the CEO role last month.
As part of the expansion drive, Funding Options is planning to expand the services it offers beyond lending to credit cards and wider business services.
Cureton (pictured) said: "It's an incredible time for Funding Options as we embark on the next stage of our journey towards becoming Europe's prime fintech for small and medium business services. We are seeing accelerated growth and a desire from our customers to help them at all stages in their journey, not just when they need funding.
"We have grown rapidly in the past 12 months and we expect to continue growing in the region of 15-20% quarter-on-quarter. We will be launching into new international markets, expanding our product offering, and increasing Open Banking adoption to drive new product innovation.
"Open Banking presents a hugely exciting opportunity for both our business and the thousands of small and medium sized businesses we serve. With our new and deeply experienced executive team, we are ideally placed to take advantage of these opportunities."
Funding Options provides finance comparisons across a panel of more than 70 active lenders, through which business customers are loaned more than £100 million every year.
The business is one of the winners of Nesta's Open Up Challenge for Open Banking and has been designated by HM Treasury for the Bank Referral Scheme, to help UK businesses find alternative finance when they are unsuccessful with the major banks.
Funding Options is one of the first finance providers to arrange small business loans using customer data provided through Open Banking, which can reduce funding timescales to as little as 90 minutes from application through to approval.
Open banking is a general term that describes two pieces of regulation; The Competition and Market Authority's 'Open Banking Remedy' and the European Second Payment Services Directive (PSD2). It requires banks to provide third-parties with access to current account data, if customers give their consent.
Through secure direct links with banks, data can be shared with third parties in a secure manner, without customers having to make their usernames and passwords public.
Funding Options can then 'fast track' credit approvals as it can see historic banking records electronically and apply data analytics to assess creditworthiness.
The funding provider gathers up to 40 data points to detect how a small business is performing and its likelihood to default based on factors including current account performance, cash flow and behaviours.
Nick Ogden, non-executive chairman of Funding Options, said: "In this time of growth and with huge opportunity of Open Banking ahead of us, we are investing in radical innovation and new business models to move from start-up to scale-up. We are therefore delighted to announce that Simon Cureton has been appointed to lead the business to the next level.
"Simon has a wealth of experience in digital innovation, growth fintechs and investment banking, as well as an impressive track record managing and coaching teams, which makes him uniquely qualified to lead the business and deliver our strategy in this next phase. As we continue our scale-up journey to help even more businesses access the finance they need, we know his commercial experience and international expertise will be invaluable to our success."
Cureton will lead a team which includes Donald McIntosh, chief finance officer; David Keene, chief marketing officer; Alastair Preacher, chief product officer and Eugenie Casier, director Netherlands.