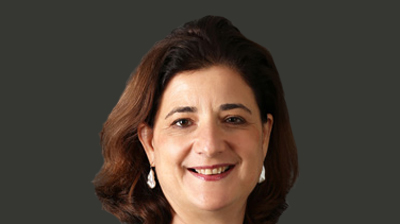 BNP Paribas Leasing Solutions and 3stepIT have launched their joint venture in France and Italy with plans to expand to 11 European countries next year.
The new company, BNP Paribas 3 Step IT, provides technology lifecycle management based on circular economy principles that aim to reduce waste by extending the life of assets, enabling the reuse of returned equipment and maximising recycling of end-of-life items.
Chris Stalley has been appointed as the venture's chief executive officer, supported by chief commercial officer Renaud Warluzel and Kari Mäkelä, chief operations officer.
BNP Paribas 3 Step IT manages technology investments (mainly smartphones, tablets, PCs and laptops) throughout the lifecycle, from establishing requirements through to funding, in-life management, and overseeing the return of assets for resale and recycling to reduce initial rental costs.
The circular economy concept was pioneered by 3stepIT around its Nordic base, but the support of BNP Paribas Leasing Solutions enables the product-as-a-service offering to be extended throughout Europe.
Clients will be offered guidance on their IT requirements and how they can operate the most up-to-date equipment at the lowest overall cost.
The service also underpins sustainable operations, as the business refurbishes 97% of returned devices for re-use, with less than 3% being recycled.
Furthermore, extending the life of equipment reduces the need for new products and spreads the manufacturing carbon footprint across two users.
BNP Paribas Leasing Solutions executives say that including manufacture, transport and power costs, the carbon footprint of a company's IT use can be reduced by 36%.
There are also broader environmental benefits, as electronic waste is the fastest growing source of waste globally, accounting for 70% of toxic waste going to landfill.
According to a 3stepIT international market survey of 1,000 organisations carried out earlier this year, 15% of organisations say sustainability is a current consideration, but 67% of companies intend to integrate sustainability into their IT plans within the next two years.
Charlotte Dennery (pictured below), chief executive officer of BNP Paribas Leasing Solutions, said: "Since we announced this joint venture, many international companies have wanted to learn more. Becoming more sustainable is increasingly a competitive differentiator, and a consideration for clients, partners and investors."
In 2018, BNP Paribas Leasing Solutions financed 357,000 projects worth €13.5 billion ($15 billion) in 18 countries, covering Europe, China, the US and Canada.
It is part of BNP Paribas, the second largest asset finance company in Europe according to the annual 2018 Asset Finance Europe 50. The 2019 edition is due to be published this month.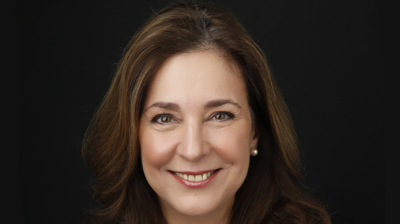 Carmen Ene (pictured top), chief executive officer of 3stepIT, who this year received the Equipment Finance Hall of Fame Award at the International Asset Finance Network Awards in London, said: "We are delighted to take our solution across Europe. BNP Paribas 3 Step IT will offer a more sustainable approach to using technology, on a large international scale – a breakthrough for a circular economy business model, and a response to our customers' demands for a global service."
Joint venture markets will be Austria, Belgium, France, Germany, Italy, the Netherlands, Poland, Portugal, Spain, Switzerland and the United Kingdom, while commercial partnerships will be established in Denmark, Estonia, Finland, Latvia, Lithuania, Norway and Sweden.
Country managers have been appointed in the two launch markets, with Audrey Joulia leading the business in France and Carlo Grossi heading up its Italian division.