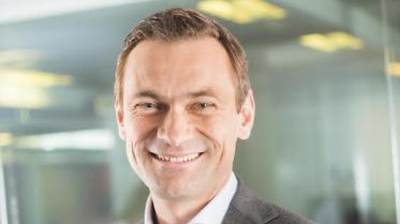 Global bank ING is investing in US-based regulatory technology (regtech) company Ascent.
The multi-million Euro investment is intended to accelerate the bank's development of machine learning and natural language processing to manage and automate regulatory compliance.
The investment, made through ING's venture capital arm, is part of a $19.3 million Series B funding round for Ascent, which also included Wells Fargo, Alsop Louie and The University of Chicago.
Ascent will use the funding to fuel continued growth of its team to further develop financial compliance products.
Benoit Legrand (pictured), chief executive of ING Ventures and chief innovation officer, said the bank was keen to support innovative and visionary firms, such as Ascent, which play an essential role in shaping the industry's future.
He added: "As the regulatory environment becomes increasingly demanding, so is the pressure on firms to remain compliant.
"To keep up with this ever-changing landscape and help relieve the mounting strain on resources, the financial services sector is continuously looking for more automated, intelligent and cost-effective ways to manage compliance."
Brian Clark, founder and chief executive officer of Ascent, said that keeping up with regulation is "mission-critical" for businesses.
He said: "While digital transformation of the enterprise is happening everywhere, compliance has been largely left behind, which is unthinkable considering the risk involved in compliance work. We are thrilled to partner with our Series B investors to help customers achieve certainty in their compliance operations, and we're excited to advance Ascent's mission to reduce the cost of compliance and protect the rule of law."
ING is listed in the annual AFE50 ranking of Europe's largest asset finance companies. It serves 38.4 million customers, corporate clients and financial institutions in more than 40 countries globally and has signed up to the UN-backed Principles for Responsible Banking as well as the Collective Commitment to Climate Action, which will lead to it steering its portfolio to support investments that minimise global warming.
Other ING investments include Flowcast, a fintech start-up that improves the credit decisioning process.