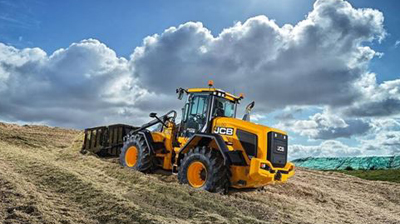 JCB Finance is urging customers to make the most of a temporary increase in the UK's Annual Investment Allowance before tax relief is withdrawn.
The government announced an increase in 2018, increasing tax relief to £1 million a year until the end of 2020 to help support British business investment and growth by accelerating the relief that would normally be applied over several years.
Executives at JCB Finance warn that while the deadline is a year away, the application could be affected by a company's year-end. For example, for a financial year-end in March, a company would need to make its purchase or enter into a hire purchase agreement before April 1, 2020 or risk the AIA reverting back to £200,000.
Most businesses, including those in plant hire, can claim the AIA against qualifying assets such as plant and machinery or commercial vehicles financed through hire purchase just as if they had paid cash, meaning they can preserve working capital and still benefit from the relief.
Business are also encouraged to check lead times on orders of new plant and machinery because the relief is only available in the financial year that the purchase is made.
JCB Finance's finance director Rob Heldreich said: "The temporary increase in the Annual Investment Allowance was a welcome boost for business when announced in 2018. Time is running out to take advantage of this incentive to invest in plant and equipment. I would urge business owners to speak to their accountants and advisors to ensure they get the timing of purchases right to ensure they maximise the available tax savings."
He also cautioned that businesses should not make investment decisions purely on a tax basis - there should be a compelling business case for the investment.
JCB Finance is one of the biggest lenders to the construction and agricultural industry in the UK.
This year, it celebrated a major financial milestone as lending broke the £1 billion barrier.
JCB Finance provides hire purchase and leasing options for UK business customers and supports the brand's national dealer network. It has financed the customer purchase of more than 250,000 JCB machines over the past 49 years, along with supporting the finance of product acquisitions from other companies, lending more than £13 billion in the process.