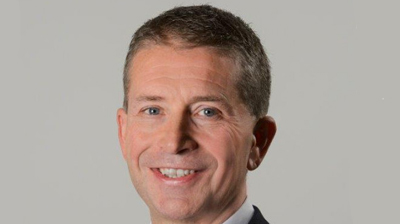 Thousands of business owners are undermining their profits by leaving money in bank accounts that pay barely any interest, experts warn.
Overall in the UK, £382 billion could be held in business bank accounts earning just 0.02% interest, compared to a current inflation rate of 2.4%.
Executives at specialist bank Aldermore say many business owners are simply not aware of the impact of leaving surplus cash in business current accounts or the benefits of using a tailored business saving account.
By choosing the right account, business owners could earn many times their current interest level without locking away their cash.
Ewan Edwards (pictured), director of savings at Aldermore, said: "An enormous amount of money is lying dormant in business current accounts earning next to nothing in interest.
"The worst thing you can do is earn nothing at all on your hard-earned business cash. Clearly holding your business cash in a current account is not going to give you the best returns compared to using other products such as a business savings accounts."
Aldermore estimates that upgrading to an account earning just 1% would generate £3.74 billion in extra interest for businesses.
Aldermore provides financing to support UK small and medium sized enterprises. It is part of Aldermore Group, which also owns MotoNovo Finance, the motor finance specialist.
It is part of FirstRand Group, the largest financial services group in Africa by market capitalisation.
Aldermore recently appointed Justin Nel as regional sales manager for the south east and Jordan Bond as regional sales manager for the south west to strengthen its regional specialist finance presence in southern England.
They will act as Aldermore's specialist finance contacts for invoice finance across the two regions.