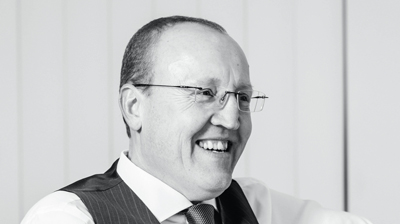 Hitachi Capital Business Finance has achieved record annual rises in profits and new business despite a challenging March as its financial year came to an end.
Profits rose 19% to £24.6 million and the total asset portfolio increased 7% to £1.3 billion. The business division also paid out £1.2 billion in new business, up 34% on last year's £0.9 billion.
As the Coronavirus crisis began at the end of its financial year, it participated in the Coronavirus Business Interruption Loan Scheme (CBILS) the day after its announcement on March 23.
The business was the first asset finance provider to join the scheme and has lent more than £41 million to SMEs since its new financial year started.
Gavin Wraith-Carter, managing director of Hitachi Capital Business Finance, said growth was driven in part by its innovative approach, including a flexible payment plan.
The flexible payment plan allows SMEs to create their own bespoke repayment schedule that reflects their cash flow forecast and the seasonality of their business, with one in four online applications now asking for this flexibility.
Wraith-Carter said: "We're acutely aware that there will be incredibly challenging times ahead, particularly for the UK's SME community as we emerge from the pandemic. Our focus in the next 12 months will be ensuring businesses are equipped to survive and can map out a return to growth."
In the past year, Hitachi Capital Business Finance has funded £11.7 million of assets for SMEs through the Enterprise Finance Guarantee (EFG) scheme from the British Business Bank (BBB).
It also capitalised on the launch of a motor inventory finance proposition, which now has a £100 million portfolio with a presence in three key markets - motor, agriculture and leisure and participated in broader Hitachi Capital (UK) initiatives, including the funding of 100 rapid charging electric vehicle forecourts across the UK over the next five years in a partnership with Gridserve Sustainable Energy.
Robert Gordon, chief executive of Hitachi Capital (UK), said: ""The last quarter of the financial year was a real test for the Group.
"Lockdown required us to rapidly move from 5 operational centres to over 1,500 home offices, whilst experiencing an unprecedented demand for our services.
"During this time, we haven't furloughed a single employee or sought government support. Instead we were one of the first non-banks to be accredited by the British Business Bank to provide CBILS facilities for our customers."