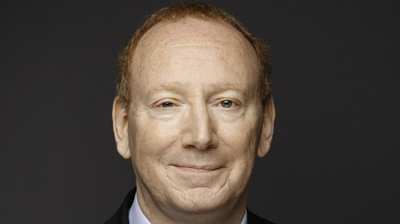 The Finance & Leasing Association (FLA) has published a report detailing a range of short-, medium- and long-term measures that are designed to aid the UKs economic recovery.
The report, entitled 'Shaping the UK's future prosperity: recognising the opportunities for recovery', begins by outlining the short-term focus of rebuilding consumer and business confidence. During the lockdown, lenders have provided a great deal of assistance to customers in the form of forbearance meaning that the availability of new lending to help fund the recovery is expected to be severely reduced.
To combat this, the FLA proposed:
An HM Treasury forbearance liquidity support scheme to offer funding to lenders to deliver the liquidity they need to help to their customers;
An extension of the government guarantees for business and consumer lending until Spring 2021;
Reform of the British Business Investment Direct Lending Scheme so that it works for a wider range of specialist funders of SMEs and consumers. This would greatly increase the availability of funding to SMEs and the lenders who provide point of sale credit to high street shops.
Simon Goldie, head of asset finance at the FLA, said: "Due to the massive amount of forbearance given out by lenders – and the distinct lack of significant new business levels – there's a clear funding gap between cash coming in and money going out. We believe that the forbearance liquidity support scheme would help with this issue.
"We also suggest that the government continue its guarantees for business and consumer lending because while these schemes were initially brought in to help businesses through the lockdown, the lockdown resulted in a whole host of additional problems. So, if you extend these guarantees it would help businesses to get access to finance, and help our members to provide this finance.
"We're also suggesting that the British Business Investment Scheme is expanded to support the specialist funders of SMEs and consumers rather than just SMEs. It would be aimed at specialist funders who can't access Bank of England support, which would offer a replacement for the term funding scheme."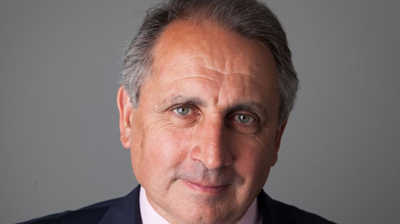 Stephen Haddrill, director general of the FLA, added: "The Chancellor's Economic Statement set out a range of short-term stimuli, but these measures need to be consolidated with substantive plans for long-term growth – and all of this must start with ensuring that the UK's providers of business and consumer finance are in a position to lend. This is not the case at the moment and without their input, the recovery on high streets and industrial estates will stall."
According to the FLA, the medium-term focus must unlock investment for core economic growth, which it claims can be achieved by reintroducing the Annual Investment Allowance's previous £1 million limit, with no taper. This is hoped to support business growth across the UK, alongside the acquisition of new equipment which would enhance productivity and accelerate the move to more energy efficient assets.
Goldie continued: "The Annual Investment Allowance was due to begin tapering out of use soon, and we're suggesting that they keep the £1 million limit and not taper it for now because it will help businesses who are acquiring new plants and machinery, and it would increase economic activity."
Finally, the long-term priority should be to improve our regulatory regime to provide protection at times of crisis. To achieve this, the FLA proposed an overhaul of the Consumer Credit Act (CCA) to make it fit for purpose in the digital age, and to allow for the innovation of new finance products.
"The CCA has a big impact as it's not meant for business funding," Goldie said. "But it also doesn't work that well for consumer lending. We've seen this during the crisis with modifying agreements and what the rules say you should do compared to what's actually best for the customer. We think now is the time to sort that out and get a CCA that's fit for the purpose, because the industry has changed a lot since it was created in the 70s."
Haddrill added: "We have set out a plan at a time when businesses will be planning their next move in terms of investing in new equipment to make them more agile – the Government needs to ensure that funders are in a position to support these ambitions, and that consumer finance lenders are in a position to support the demand for goods."
Regulation over innovation
In the paper the FLA detail how the regulatory system, and the CCA in particular, needs to be fixed and in some cases may even stifle innovation.
Goldie explained: "The most recent example of the regulation reducing a lender's flexibility to innovate is around modifying agreements and what you should do around structuring payment holidays. The CCA is set out with very clear processes that lenders wanting to do regulated business have to undertake, whereas members doing unregulated business have far more flexibility to look at a customer, determine what would be best for their individual circumstance, and then adapting the agreement. Under the CCA it takes much longer.
It seems a bit perverse that you've got consumer protection regulation that actually isn't always working in the best interest of the customer. We don't want to lose the protections but we want a system that allows the flexibility for innovation and understands the reality of how finance is done now, as opposed to how it used to be done when the CCA was implemented."
The full report can be found here
In an accompanying podcast Edward Peck, chief executive officer of Asset Finance International ad Stephen Haddrill set out the key points of the report. The podcast can be found here