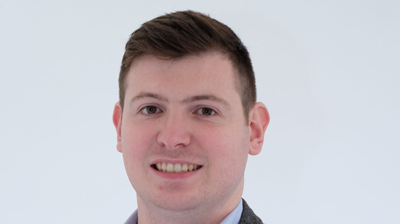 Small-medium sized business (SME) funder Simply, has announced the provision of a £123,500 funding deal to a repacking and distribution services company to boost growth.
According to Simply, the customer had recently appointed a new director and won a large contract with a food manufacturer to package and distribute its product. However, this required specialist machinery and so a deal was put together that involved the deposit being raised on unencumbered equipment via sale and hire purchase (HP) back, with the remainder of the funds on a HP deal.
Stefan Radymski, sales director at Goodman Corporate Finance was the first to introduce the customer to the team at Simply. He said: "A massive thanks goes to Richard Happer and the team at Simply. Everyone worked really hard to get this deal closed and I was kept informed every step of the way. Our client now has a brand-new food packaging machine ready and raring to go."
Still a relatively new company, Simply was founded in April 2017 in response to the need for innovation and disruption in the asset finance sector. The company provides finance to SMEs in the UK to aid in the acquisition of equipment, free up working capital and invest in growth.
Rich Happer (pictured), regional sales manager at Simply, said: "We've got a great relationship with Stef at Goodman's which is based on trust. We had been working on this deal for a number of months and recently it came to fruition. The new head of the business has a wealth of experience in the industry and has turned the business around. As you can imagine, he was very pleased that he got his funding and we are proud to help him purchase machinery that will take his business to the next level."
The news of this latest equipment finance provision comes after the company's announcement prior to lockdown that it had access to a three-month invoice finance product through one of its funding partners.
The finance product uses invoices as a way for businesses to unlock cash tied up in invoices and therefore accelerate cash flow, of particular importance at the present time as many SMEs find themselves entering a liquidity crisis.