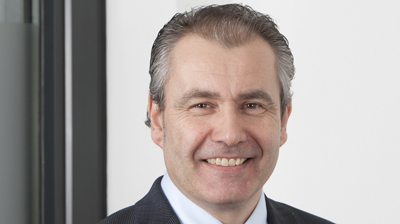 SME finance specialist 1pm plc has been named in London Stock Exchange Group's 1000 Companies to Inspire Britain report, which recognises "some of the fastest-growing and most dynamic SMEs in the UK and Europe".
Featured organisations featured have to demonstrate a strong increase in revenue during the previous three years and outperform rivals in their sector.
"This report highlights the vital role of SMEs in driving economic growth, leading innovation and providing jobs across the UK," said London Stock Exchange Group chief executive officer, David Schwimmer.
"In this challenging year for businesses, it is more important than ever to shine a light on these stories of resilience and entrepreneurship. The success of UK SMEs is crucial as we rebuild a post Covid-19 economy."
Ian Smith (pictured above) chief executive officer of 1pm plc, added: "This achievement is reflective of our commitment to support British businesses with innovative solutions that inspire confidence and support their business goals.
"The Covid-19 pandemic has greatly impacted businesses across the UK and we recognise the crucial role we play in getting the millions of small businesses back on their feet as quickly as possible."
1pm plc was formed in 1999 and supplies asset, invoice and vehicle finance and loans to more than 20,000 SMEs, to which it provides or arranges close to £150m of funding support. It recently gained accreditation as a Coronavirus Business Interruption Loan Scheme (CBILS) lending partner with the British Business Bank.
The London Stock Exchange's 1000 Companies to Inspire report can be found using the following link: https://www.lseg.com/resources/1000-companies-inspire