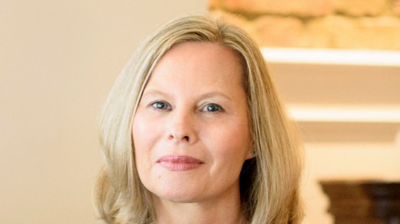 The British Business Bank (BBB) lent £81.5 billion in Covid-19 emergency finance schemes to almost 1.7m businesses between March 2020 and March 2021, its 2021 annual report reveals. This support, which is not included under the bank's core programmes, was evenly distributed across the nations and regions of the UK.
In addition, the report shows the BBB's core programmes support over £8.5bn of finance to almost 95,000 smaller businesses. Of this, 94.5% of the finance was delivered through smaller, newer or alternative finance providers, exceeding its 94% target.
The stock of finance supported through the Bank's core finance programmes was £8.506bn at the end of March 2021. This was below its target of £9.085bn due to displacement of existing programmes by Covid-19 emergency finance schemes
The bank's flow of gross deployment outside of London was £943m, 8% above its target of £868m. The BBB announced 78 new delivery partners across its programmes, bringing the total number of providers it was working with to more than 218 at the end of March 2021.
Catherine Lewis La Torre, CEO, BBB, said: "Throughout 2020/21, in response to the pandemic the British Business Bank performed a role vital to the UK government, finance markets and the economy as a whole.
"Our financial support to smaller businesses has increased by more than £80bn during the last financial year, and now stands at nearly £89bn.
"We look forward to using our unique position in the market to support businesses further as they recover and return to growth once more, thereby rebuilding the foundations of the UK's future prosperity."
Over the year, the BBB achieved an adjusted return of 14.6%, significantly exceeding its 0.10% target. This was driven by the generally strong performance of equity finance markets in 2020/21.
The Start Up Loans programme had a record year, providing over 11,000 loans – a year-on-year increase of over 30%
The Bank's regional funds – the Northern Powerhouse, Midlands Engine and Cornwall and Isles of Scilly Investment Funds – provided a £357m flow of finance into their regional finance markets in 2020/21.
The Regional Angels and Enterprise Capital Funds programmes made combined total commitments of £100m to support seed and early stage equity funding for high-growth businesses.
In this year's report the BBB also announced a revised mission and a new climate change objective. Its revised mission is "To drive sustainable growth and prosperity across the UK, and to enable the transition to a net zero economy, by improving access to finance for smaller businesses." The new climate change objective is "To support the UK's transition to a net zero economy."