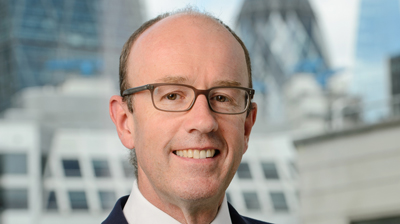 Over half (54% or 2.1 million) of all UK SMEs have been impacted by the ongoing supply chain crisis in the last 12 months, according to research by Aldermore. The lender says around £3.9 billion of earnings are at risk, as most SMEs have only a limited understanding of how their supply chain operates and the actions they should take to address the challenges they currently face.
Research conducted by Opinium Research with a sample of almost 1,000 senior decision makers in UK SMEs found supply chain issues have a significant impact on the ability of UK businesses to run effectively, leading to increased costs (51%), delays in crucial projects (48%) and missed opportunities for growth (37%).
Extrapolating the results to the wider picture suggests 890,000 SMEs have seen a direct financial impact on their business as a result of supply chain problems, costing each business impacted an average of £881,196. The hardest hit sectors included technology (89%), manufacturing (88%) and construction (77%), all of which are particularly reliant on sourcing raw materials to maintain their activities.
Nearly one in five UK SMEs (18%) anticipated that ongoing supply chain issues will be one of the main barriers to running their business over the next year.
Know your supply chain
Despite these ongoing issues, very few SMEs fully understand their supply chain, the research found. Over a third of UK SMEs (38%) only know their direct suppliers and customers. Two out of three business leaders (65%) have never conducted a supply chain audit or put a contingency plan in place. The ability to plan ahead to counter the impact of delays is crucial for businesses, so a limited awareness of supply chains leaves a significant proportion of UK SMEs vulnerable.
Tim Boag, group managing director, business finance at Aldermore (pictured), said: "A number of complex issues, such as the pandemic, skilled labour shortages and Brexit have left many businesses without the resources required to deliver on their ambitious growth plans. As our research shows, this has already had a significant financial impact for many UK SMEs and all indications are that ongoing delays need to be considered as part of the 'new normal'. SME business leaders can benefit from a greater understanding of their suppliers and customers in order to gauge the challenges that might eventually have a knock-on effect on their own business.
"We know that SMEs are known for their agility and adaptability, finding solutions despite a challenging environment. We've seen this particularly during the Covid-19 pandemic. At Aldermore, we work closely with our SME customers to support them, helping them to access specialist funding solutions which can help bridge the gap when they are faced with delays or other uncertainty."
Mighty businesses
Aldermore recently launched its 'For mighty businesses' campaign, profiling stories of its SME customers who are looking to grow their business in a rapidly changing world.
One example comes from Rory Walker, COO of Secureshield established his business in March 2020 and began to feel the impact of global supply chain issues. The specialist components needed to install electric charge points, one of the business' focuses, became scarce due to the international chip shortage and global slowdown in component production.
Rory Walker said: "If someone asks you to do a job and you don't have the people or the kit, you're not left with much to get the job done." However, with the support of Aldermore the company has been able to navigate these challenges and are now actively working on their growth plans.