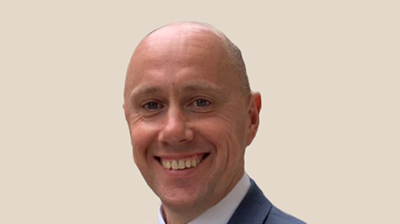 Non-bank lender White Oak has announced a new partnership with the Law Society of Scotland (LSOS).
The new initiative will strengthen White Oak's collaboration with the legal sector, providing LSOS's 12,000 Scottish solicitors and their clients with access to flexible funding solutions to support their growth ambitions.
White Oak is one of the few alternative lenders with an on-the-ground presence in Scotland, supporting local firms out of its Glasgow office. Since the start of this year, the firm has bolstered its support to the Scottish market, announcing a partnership with professional services body Institute of Chartered Accountants of Scotland (ICAS) as it looks to continue to build inroads with SMEs in the professional services space in need of funding for growth and cashflow support.
The Scottish market represented over 15% of White Oak's overall lending activity in 2022 and this partnership will further elevate White Oak's presence across the country, forming part of White Oak's pledge to lend £80m to Scotland in 2023.
Christian Elson, Head of Strategic Origination Partnerships at White Oak UK, said: "While legal firms have the appetite to grow, we often see expansion plans put on hold due to cash flow constraints caused by issues like delayed legal aid payment or the growing lead time for casework. Our job is to bridge the funding gap so ambitious firms can target long-term growth, which is why partnerships like this are so important, enabling us to expand our reach across the legal industry while providing our members and their clients with flexible and reliable funding options."
Jack Rowberry, Business Development Manager at Law Society of Scotland, said: "I am very pleased to welcome White Oak Finance to our Member Benefits programme. One of the main benefits of law firm financing is that it can aid business growth by providing solicitors and our members with the necessary funding to promote their business, enhance the client experience, and recruit the people they need to allow their business to thrive. I sincerely look forward to building on our relationship."