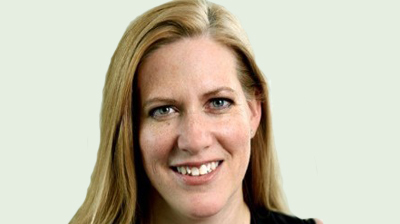 The last year has seen a rise in the number of small business owners that say their business is being adversely affected by ongoing market uncertainty and rising overheads - according to the latest small business growth research from Novuna Business Finance.
With the percentage of small businesses predicting growth remaining static at around 33% for the third consecutive quarter, the new Novuna study of 1,088 small business owners highlights the range of challenges that small businesses are facing in order to stay afloat. Overall, eight in ten small business owners (80%) cited market factors that were holding back their enterprises this spring.
The new Novuna Business Finance data reveals that concerns over economic market uncertainty have risen sharply from 36% to 45% in 12 months. As a result of these concerns, 22% of business owners claim to be uncertain about the future of their business (a rise from 16% to 22% since June 2022).
Whilst the disruptive impact of Covid on businesses is receding (down from 14% to 12%), the long-term impact of Brexit continues to be a challenge for many small businesses – unchanged from this time last year at 24% - and concerns over red tape have increased from 15% to 22%.
Looking at day-to-day business operations, there was also a rise in the proportion of small business owners that said rising fixed costs and overheads were holding their business back (up from 18% to 27% in 12 months). There was also a slight increase in the number of businesses that mentioned the rising cost of skilled labour as a factor that was holding their enterprise back (up from 16% to 18%).
By sector, small businesses in the hospitality (92%), retail (87%) and construction sectors (85%) were most likely to cite market factors that were holding their enterprises back from growing – and seasonal businesses were more likely to perceive barriers to growth compared to enterprises that did not experience seasonal summer peaks (93% Vs 73%).
Rising fixed costs and overheads were the biggest challenges in the hospitality sector (60%), the legacy of Brexit was most strongly felt in manufacturing (40%) – whilst small businesses in the construction sector were most likely to be adversely impacted by skilled labour shortages (33%).
Jo Morris, Head of Insight at Novuna Business Finance commented: "Whilst 2022 may have a been a year when small businesses had to react to various economic shockwaves – rising energy costs, supply chain disruption, labour shortages and interest rate hikes - 2023 is proving to be the year when many enterprises are really feeling the impact on their planning and bottom line.
"Our latest research outlines that four in five businesses cite market challenges that are holding back their growth plans and these issues are now varied and multi-dimensional. Given the sheer number of challenges faced, it is doubly impressive that the percentage of small business owners predicting growth remains stable at around 33%. At Novuna Business Finance, we are committed to helping small businesses to fulfil their true potential through tailored products and toolkits - to support their growth ambitions in challenging times."