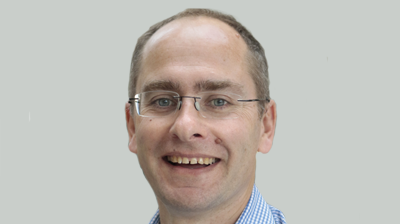 Aldermore has announced the launch of its new finance proposition specifically tailored for the UK construction sector. The proposition will be backed by a dedicated team that bring a wealth of experience in the sector and will leverage Aldermore's existing expertise whilst offering a refreshed customer experience.
The proposition aims to address the unique challenges faced by construction businesses in their pursuit of growth, innovation and operational efficiency and will offer solutions for businesses looking to switch to more sustainable working practices across the sector.
Aldermore will fund a wide range of assets from the smallest excavator up to the most complex, structured, multi-asset transactions. This program will empower construction businesses to optimise their financial resources, fuel expansion and grow sensibly with a partner they can trust.
Clients will also benefit from direct access to a dedicated point-of-contact within Aldermore's sales team as well as an experienced in-house support team to ensure a simple and rapid route to funding.
Aldermore has made a number of strategic hires in recent months in anticipation of establishing this new team. Their specialist knowledge of the construction sector will support the bank's growth in this market. The team will comprise:
Chris Smith, head of specialist equipment, oversees the team and looks to continually develop the business proposition as Aldermore grows their presence in this sector. Chris joined the business in October 2022 from Walbrook Asset Finance. Prior to this, Chris spent several years managing and growing vendor programmes for renowned international construction manufacturers such as Komatsu, Hitachi Construction Machinery and JCB.
Paul Morse, business development manager, specialist equipment, joins the team from Capital Equipment Finance, where he supported large, construction-based vendor and manufacturer finance schemes for the last nine years.
Jon Burrell, business development manager, specialist equipment, joins from PEAC Business Finance (formerly Barclays Asset Finance). He comes with a wealth of experience in the sector having worked in corporate finance for 20 years with the majority of this time at Barclays as a Relationship Director.
Tin Lau, Derri Skip, Sarah Rampton and Christina Montoya have also joined the team as Sales Analysts. They will play a pivotal role in enhancing our customer service and relationship management capabilities, streamlining our processes and facilitating seamless interactions with our client base.
Lee Rhodes (pictured), commercial director of asset finance at Aldermore said: "I am thrilled to have Chris, Paul, Jon and the rest of the team join to lead our new construction finance offering. The construction sector is one of the largest in the UK economy, employing over 9% of the UK workforce. The sector is fundamental to our economy and will play an important role as we invest in our future, whether that's building the homes we live in, or the schools and hospitals we rely on.
"These businesses have shown their resilience throughout the pandemic and many of them are now looking to invest in and grow their business. Our research shows that construction SMEs plan to invest on average £119,114 in growth strategies over the next 12 months.
"Yet access to finance can be significant barrier to growth, as cited by one in five construction SMEs, so we are delighted to be expanding in this space, to better support businesses in their growth ambitions as they help level up the UK."
Aldermore will be launching their new construction proposition at Plantworx, the UK's largest working construction equipment exhibition, from 13-15th June in Peterborough.