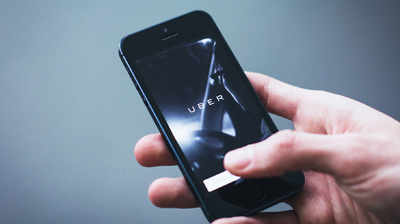 Ride-hailing giant Uber has been forced to cease operating in Colombia after a legal ruling
Following a lawsuit from taxi service platform Cotech, the country's Superintendencia de Industria y Comercio (SIC) stated that Uber was competing unfairly and banned the platform from operating.
The company has operated in Colombia since 2013 and before its departure at the end of January had 88,000 drivers and 2.3 million active users. It said damages resulting from its dispute with Colombia could exceed $250 million.
In a statement, it disputed the ruling and said Colombia was "the first country on the continent" to refuse to adapt its legislation to permit such a service.
"The company considers that the decision is arbitrary because it goes against the Colombian legal system, violating due process and constitutional rights," it added.
The company has been subject to controversy since its arrival in the country, as rival private hire operations staged multiple strikes and objections to its presence.
The Uber Eats home delivery service will remain in operation in Colombia after the ban.
Rival ride-hailing company Beat has been left to fill the void, along with other app-based transport providers such as DiDi and traditional transport businesses.
Mauricio Lopez, general manager of Beat in Colombia said the priority for the ride-hailing industry, the government and traditional transport sectors is to amend regulations to ensure traditional and hi-tech transport industries can co-exist.
Uber has faced legislative pressure throughout the world over its ride-hailing service, amid concerns about safety, standards and fair competition.
It is currently appealing against a decision from regulators that could see it banned from operating in London.
As part of attempts to maintain its operating licence in the city, it recently signed an agreement with Nissan to introduce a fleet of 2,000 Leaf electric vehicles for its drivers to reduce emissions.
The legal wrangles come as it aims to build revenues to reach profitability.
In the three months to the end of September 2019, Uber Technologies generated revenues of $3.8 billion, but incurred losses of $1.2 billion across all its ventures.
In the nine months to the end of September 2019, it had revenues of $10 billion and net losses of $7.4 billion.