Close Brothers Asset Finance entered 2020 on a high after a strong annual performance that saw its loan book stand at £1.9 billion, while Davies was named chief executive officer of the year at the December International Asset Finance Network Conference and Awards.
The award recognised how Davies has achieved a delicate balance by ensuring consistency in key parts of the business while driving change in others.
Consistency underpins the business, with a risk and pricing strategy that is separated from external factors, such as competitors reducing rates to win business in the short-term.
Davies said: "There are fundamental aspects of the way the bank is run that don't change, such as our policy on underwriting. Nearly everyone else may reduce pricing and take more risk, but we don't target growth of volumes of new business in that way. Our strength is in our consistency."
He first worked with Close Brothers as a broker just before the 2008 global recession, when the bank's careful approach meant it was able to offer finance as other lenders were retreating from the market.
"I chose Close Brothers because it was the most recession-proof," he said.
He took an opportunity to join the business and initially headed up Close Brothers Leasing – the bank's entry into the middle ticket leasing sector – then four years ago Davies took the CEO role at Close Brothers Asset Finance.
Here he developed the ongoing balance between consistency and change, by prioritising personal relationships and deep industry knowledge among team members, while driving a major overhaul of its operational software platform to ensure the business is fit for the digital age.
Trusted suppliers are at the heart of this transition, along with a commitment to agile working that focuses on the phased introduction of change, rather than trying to introduce an entire system at once.
"We have self-contained teams who take bite-sized chunks of projects and they deliver a result in 30 days," he said.
"Before this, an update to a system such as billing and collection might have taken eight months, requiring everything to be completed. By changing to agile working, you can quickly add value, then improve. Updates are quicker and you launch with a viable product for a lower cost in less time."
The foundation of the replatforming is the cloud-based global CRM platform, Salesforce.
This acts as the gateway to the finance company's systems, where data accuracy and integrity is vital to smoothing the flow of information to enable automation and rapid processing of deals.
The focus is on pre-population of data fields and eradicating record duplications because of misspellings or minor errors, including full support for employees when they are using mobile devices while visiting clients.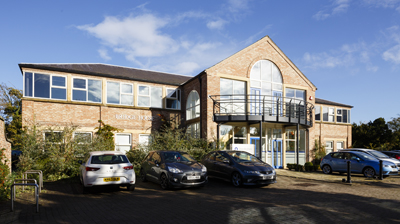 A key attraction of Salesforce is its global supplier marketplace, which provides access to packages from thousands of additional software providers that are compatible with the core platform.
Through Salesforce conferences and exhibitions, Close Brothers Asset Finance identified Cloud Lending, a Q2 company, as the ideal provider of its middle office systems.
Cloud Lending offers a cloud-based, modular platform that links into Salesforce's ecosystem and provides a range of solutions, including origination, servicing, contract management and debt collection. Each module can be deployed independently or taken as a suite, and integrates with existing IT infrastructure.
Davies said: "Close Brothers focuses on collaborating with innovative partners to deliver our customers a market-leading service and we are delighted to be working with Cloud Lending as one of our key strategic partners.
"Their services will help support our processes from automated underwriting through to payout, with electronic documents and signatures.
"Cloud Lending is being configured to go live and will be supporting the transition with staff training courses and office champions, who will maximise awareness and ensure it is used in the right way.
"After launch, we will continue with subtle changes, but the result will be cleaner, more accurate data and swifter processes."
Cloud Lending will support internal processes ranging from automated underwriting through to pay out, including provision of electronic document and e-signature technology, as part of its cloud-based end-to-end lending solution that supports the entire lifecycle for banks, alternative finance and equipment lessors.
A final part of the technology changes that is yet to be introduced will be a new bill and collect platform that will complete the digitalisation drive.
Despite the cloud-based changes, Close Brothers Asset Finance remains rooted in personal relationships, as digitalisation works in partnership with personalisation.
"We are specialists in the fields in which we operate," Davies said. "That requires a detailed knowledge of the market and customers, so a lot of our work is in person, even if the onboarding process is digital. We have very strong teams who understand their markets and that provides significant benefits for the customer.
"For example, because of our processes and deep market understanding, transactions can be much quicker than competitors, often months quicker, which can be critical when deadlines are involved, such as acquiring equipment before deadlines for subsidies."
This focus on expertise takes the business into a wide range of industry sectors, from renewable energy to classic cars and supercars, such as last year's unique finance deal with UK supercar manufacturer Briggs Automotive Company.
It also means that its international operations in Germany and Ireland are staffed by local experts to ensure they have a detailed understanding of customer needs that are unique to their home markets.
Davies is also driving business development in other areas too, including supporting the Road Haulage Association with recruitment and training to tackle the current acute shortage of drivers.
He has also launched a training academy for his sales teams, launched initiatives to promote workforce diversity and he has worked with SMEs to help them manage CO2 emissions targets.
Davies said: "I am absolutely delighted to have won the CEO of the Year Award, but it is the businesses that have made it happen. Our people are experts in their fields and they have a passion for what they do; they want our customers to succeed."