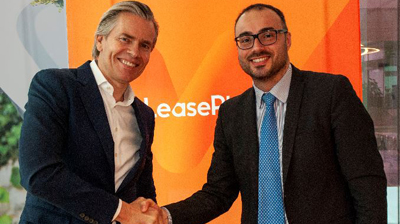 LeasePlan has become the operational lease partner to Fiat Chrysler Automobiles in several European markets where FCA's captive finance arm does not have a presence.
Full operational lease products will be offered on a preferred partner basis to FCA's SME customers in Austria, Czech Republic, Denmark, Finland, Greece, Hungary, Norway, Poland, Portugal, Slovakia, Sweden and Switzerland.
A key focus of the partnership will be on the fast-growing small to medium enterprise (SME) segment, with LeasePlan offering companies operational lease solutions.
Unlike traditional white label agreements, the LeasePlan/FCA partnership is based on a referral model. FCA will provide vehicles to customers, with the operational lease being directly managed by LeasePlan. This is the first partnership of its kind for LeasePlan with a major European OEM.
The partnership is designed to meet the needs of customers for flexible, cost-effective solutions delivered in a short space of time. For example, LeasePlan will offer customers pre-configured FCA vehicles, meaning they can receive their selected vehicles within two weeks.
Berno Kleinherenbrink, LeasePlan's senior vice-president commercial, said: "SME is LeasePlan's fastest growing segment and a crucial element in our strategy to lead the European Car-as-a-Service market.
"I'm therefore delighted to announce our new partnership with FCA, which gives us an additional route to serve the important SME segment. These customers want flexible, hassle-free and fast solutions – and that's exactly what we provide."
LeasePlan defines SME customers as those with 25 or fewer vehicles in their fleet. SME's accounted for 17% of LeasePlan's serviced fleet at the end of last year.
As part of the partnership, LeasePlan will offer training and certification to FCA dealers on LeasePlan's SME products and service portfolio.
* Pictured: Berno Kleinherenbrink, LeasePlan's senior vice-president commercial, and Alessandro Grosso, head of fleet and business sales, FCA EMEA