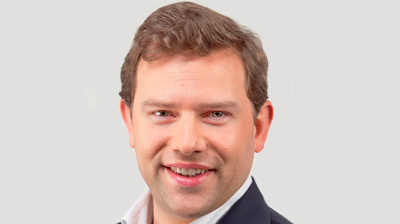 Companies and businesses across Europe are having to rethink their fleet policies because of external factors that are introducing unprecedented levels of change, according to a leading industry expert.
Thibault Alleyn (pictured), global consulting director at FleetVision, the fleet and mobility consultancy arm of TÜV SÜD Group and sister company to Fleet Logistics, told the International Asset Finance Network conference in London that there were four key influences, covering tax and legislation; the supplier offering; changes in doing business; and employee mentality.
Ten years ago, it was not uncommon for companies to have fleet policies in place that were five years old, but still relatively up to date; now that is no longer the case, he said.
Alleyn said that when it comes to tax and legislation, the vast majority of European countries now link carbon dioxide emissions to company car taxation, so means total cost of ownership (TCO) calculations need to be redefined to take this into account.
There is also a clear divergence between the car as a work tool and as a perk or benefit, with drivers actively pushing employers to introduce policies that benefit them, he said. This is especially true in Germany, UK, France, Italy and the Benelux, while Central and Eastern Europe are catching up.
At the same time, suppliers are rapidly changing pricing policies, with a much greater focus on developing electric and mobility packages, which is enabling businesses to clearly differentiate themselves, particularly if they have clear pricing strategies.
Fleet operators should use this competitive environment to look for the best long-term partnerships, based on suppliers with solid processes and a broad offering, he said.
The need for new partners is being influenced by the changing nature of doing business, with a reduced need for physical travel, which means smaller fleets.
As this increases the proportion of perk cars, which tend to drive fewer miles, this is changing the mileage profile of fleet customers.
The fourth factor affecting fleet demand is the growing proportion of employees who represent the newest generation of consumers – so-called 'Generation X'.
They have a different attitude towards car use and a growing number don't see a car as essential, particularly if they live in urban environments.
This has a direct impact on benefit or perk fleets, although these attitudes aren't universal, so the different preferences between individual countries can clash with international fleet harmonisation objectives.
Alleyn said: "No longer does one size fit all. All across Europe knowledge and agility have become key factors, with company cars chosen where there is a real need, cash when it is beneficial and the use of mobility measures where possible.
"Pilot mobility schemes are increasing exponentially, but they still have to prove whether they will convince a large number of employees to shift away from traditional company cars."
Companies that require further advice on adapting car and mobility policies should talk with specialised consultancies, he advised, to ensure a broad and neutral perspective on their future strategy.
Fleet Logistics currently has a contracted vehicle fleet of around 180,000 vehicles on behalf of a number of multinational clients.
Earlier this year, Volkswagen Financial Services acquired a majority shareholding in Fleet Logistics by taking a 60% shareholding, with the remaining 40% held by FleetLogistics' former sole shareholder, TÜV SÜD Auto Service, headquartered in Munich, a wholly-owned subsidiary of TÜV SÜD.